Earlier this week, the Department of Energy (DOE) released a plan to expand the clean hydrogen market, increasing annual production to 10 million metric tons by 2030. Touted as the National Clean Hydrogen Strategy and Roadmap, the initiative strives for a carbon dioxide-free grid by 2035. Critical components of clean hydrogen addressed include production, processing, delivery, storage, and general use.
The roadmap takes root through the Bipartisan Infrastructure Law and its funding of $8 million purposed for regional clean hydrogen hubs. These hubs will serve as a coalition or network between clean hydrogen producers and consumers.
"This roadmap will align the private and public sectors on a shared path to driver faster toward a cleaner, more secure energy future," said Assistant to the President and National Climate Advisor Ali Zaidi in the DOE announcement.
Realizing Costs and Dispersing Funds
While environmental responsibility and social awareness carry significant weight in decision-making, cost reduction is essential in clean hydrogen production. The roadmap welcomes variation in the methodology to produce clean hydrogen, including production through fossil fuels but with emissions managed through carbon capture and storage advancement.
As an overall blueprint, the roadmap foresees a continuation of agencies strengthening their efforts to decrease the costs of multiple technologies throughout the value chain. It additionally calls for a reduction in supply chain vulnerabilities and an increase in domestic manufacturing.
An influx of projects has been announced in the manufacturing of clean hydrogen. As of 2022, the domestic potential is calculated to be 12 million metric tons per year in possible capacity. In the same year, the DOE publicized a $504.4 million loan to Mitsubishi Power Americas, Inc for the world's largest clean hydrogen production facility in Utah. With a 2025 startup date, Magnum Development and Haddington Ventures will power the Intermountain Power project and its 840-megawatt capacity.
Air Products and Chemicals Inc. is constructing a facility in Louisiana capable of producing over 750 million standard cubic feet of blue hydrogen made from natural gas and whose emissions are managed by CCs. With an onstream timeline set in 2026, this facility will serve the globe as the largest carbon capture plant for permanent sequestration.
"Several states and regions across the nation are actively pursuing clean hydrogen projects, ranging from production through end-use." says the roadmap. "The pace of new project announcements is accelerating."
Strategy Yielding Success
Although the 2030 production goal resides at 10 million metric tons in production, the DOE reveals ambition and determination with an increase to 20 million metric tons annually by 2040 and then 50 by the year 2050. To accomplish such a feat, multiple avenues must be explored. The strategy analyzes how clean hydrogen will contribute to domestic decarbonization by examining future demand scenarios.
The DOE developed a strategy outfitted with three key components to meet expectations. Through a collaboration of each, provisions will ensure clean hydrogen is produced and adopted as a critical decarbonization tool.
The first component includes an aggressive approach to targeting critical high-impact clean hydrogen uses. The roadmap indicates this will ensure clean hydrogen use in processes that retain maximum benefit. Cost reduction receives attention as the second factor of success. This reduction can be achieved through technological advancement, enhancing investments waged through the private sector, and developing a clean hydrogen supply chain to eliminate delays and shortages.
The final pillar of the roadmap's strategy involves homing in on regional networks capable of developing large-scale clean hydrogen production close to the end user. This will provide the most benefits from investments made in infrastructure and investment and will catalyze market uptick.
Looking Ahead
With the combination of the National Clean Hydrogen Strategy and Roadmap's production and use plan with federal funding for super production hubs, the future of clean hydrogen use appears practical and uncertain. By identifying the maximum benefit and establishing a supportive infrastructure, regional hub development will be accompanied by a pre-developed strategy for producing clean hydrogen and where to direct the product for the most significant return on investment, including profitability, environmental impact, and overall use. Collaboration between the public and private sectors is expected to ensure success.
"Accelerating the development of hydrogen is key to achieving President Biden's vision for an affordable, secure, clean energy future," said U.S. Secretary of Energy Jennifer M. Granholm. "That's why DOE worked alongside our federal partners to develop the U.S. National Clean Hydrogen Strategy and Roadmap that will lay the foundation for a strong and productive partnership between the public and private sectors and will guide government and industry to realize the full potential of this incredibly versatile energy resource.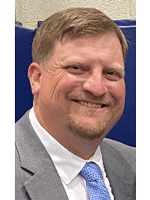 Nick Vaccaro is a freelance writer and photographer. In addition to providing technical writing services, he is an HSE consultant in the oil and gas industry with twelve years of experience. Vaccaro also contributes to SHALE Oil and Gas Business Magazine, American Oil and Gas Investor, Oil and Gas Investor, Energies Magazine and Louisiana Sportsman Magazine. He has a BA in photojournalism from Loyola University and resides in the New Orleans area. Vaccaro can be reached at 985-966-0957 or nav@vaccarogroupllc.com.