Texas produces a lot of energy: oil, natural gas, wind, solar, and electricity. Texas also uses a lot of energy.
The events during February 2021 and the summer of 2023 stretched the electric generating capacity in Texas to the max.
Even though Texas leads the nation in net electricity generation with 50,622 thousand megawatt hours, according to the Energy Information Administration, the state has experienced periods of high demand as the population and economy expand.
Now, the entire nation is watching how Texas will respond to these challenges.
"We're the test case for the country. (The Federal Energy Regulatory Commission) is looking to us, (the Department of Energy) is looking to us, everybody's looking to Texas to manage through this," said Will McAdams, a member of the Public Utility Commission of Texas.
The Electricity Reliability Council of Texas (ERCOT) Board of Directors met Tuesday and ERCOT Chief Executive Officer Pablo Vegas said this summer electricity demand surpassed the previous daily record (80,000 megawatts) 49 times, and the immediate challenge is to prepare for the coming winter.
Natural gas, which currently generates 47 percent, continues to show strength as production will set new records this year.
Solar has increased dramatically from 4 megawatts in 2020 to about 12,000 megawatts this year, but solar power peaks during the afternoons and drops significantly at night.
Wind also is a part of the electric generating mix providing 26 percent, but it has periods where the wind does not blow.
Coal has declined to 9 percent and nuclear accounts for 3 percent. Both coal and nuclear are considered reliable 24 hours a day and 7 days a week.
The Texas Legislature recognized the need to expand supply further and passed a measure this year designed to encourage the construction and operation of electric generating plants in the future.
This plan must be approved by the voters and is outlined in Proposition 7, which is on the ballot on Nov. 7.
If Proposition 7 passes, the state would create the Texas Energy Fund as a special fund in the state treasury outside the general revenue fund. The money in the fund may be administered and used, without further appropriation, only by the PUC to provide loans and grants to finance the construction, maintenance, modernization, and operation of electric generating facilities necessary to ensure the reliability of an electric power grid in Texas.
Alex Mills is the former President of the Texas Alliance of Energy Producers.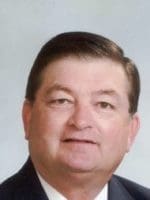 Alex Mills is the former President of the Texas Alliance of Energy Producers. The Alliance is the largest state oil and gas associations in the nation with more than 3,000 members in 305 cities and 28 states.