Branded as the world's largest tool company, Stanley Black and Decker continues to evolve as the wildcatter of its industry. Leading in the industry in corded and battery-powered tool development, it seems only natural that the company would continue to lead in other areas like power generation. By collaborating with Castillo Engineering and RPG Energy Group, the tool superpower has brought online a 4.3-megawatt solar farm that spans 15 acres nestled next to the company's 280-square-foot production facility in Hopkinsville, Kentucky.
The project has enjoyed two levels of success during implementation. Solar farms offer enough clean energy to operate the Black and Decker facility fully. Additionally, any excess power generated can be directed back to the state. With this ability, Black and Decker projects a $400,000 energy savings annually. That is a staggering 100 percent clean energy accomplishment.
Like many companies looking to the future, Black and Decker will continue to strive for carbon neutrality by 2030. The latest achievement sets the company apart from others like L'Oreal and General Motors with its solar capacity in Kentucky. L'Oreal's 1.5-megawatt project in Florence boasts recognition as one of Kentucky's most significant corporate-driven projects.
Solar power and future provisions are no strangers to Kentucky. The state has openly embraced this form of renewable energy amid a current energy crisis with looming consequences. To support sustainable energy efforts, the Bluegrass State initiated the Kentucky Green Energy Solar Program. While keeping the adoption of solar power, the program eases the transition of citizens and businesses to clean and renewable solar energy power.
The Kentucky Green Energy Solar Program serves as a collaboration of the state government, Kentucky businesses, and non-profit groups. Its directives include providing incentives, multiple options of financing, and support staff to guide residents and businesses in solar panel installation on their properties. The program additionally covers educational efforts in teaching the public about solar power benefits and how this form of energy can be fully integrated into daily life.
The Kentucky Green Energy Solar Program offers significant cost savings to residents and businesses like Black and Decker. Reducing utility bills allows solar panel users to keep money in their pockets instead of paying large sums monthly. The program also supplies a surplus of career opportunities by promoting growth through the Kentucky solar tax credit. As the state sees more solar farms being constructed, more positions must be filled to meet demand and maintenance demands in the future adequately.
While companies like Black and Decker strive for carbon neutrality, Kentucky's Green Energy Solar Program supports that goal. It allows the state to meet its own goal of reducing its carbon footprint. As residents and businesses do their part, the state accomplishes its purpose. To achieve carbon neutrality, the dependency on fossil fuels must be reduced. The Kentucky Green Energy Solar Program improves energy independence by promoting solar power and making it readily available. With a viable alternative power source, fossil fuel use no longer commands a power supply monopoly. The added benefit comes from reduced power outages and disruptions associated with the traditional power grid that complicate daily life.
The renewable energy movement continues to remain a popular path to energy responsibility in the future. While alternative methods sometimes seem unrealistic or impossible, a change in perception occurs when others prove the possibilities are viable. With states like Kentucky making solar power readily available and industry moguls like Black and Decker seizing the opportunity to improve their business model and their part in planetary conservation, the path to a clean energy future might be straighter and truer than what was previously thought. The challenge lies in accepting the course and taking the first step.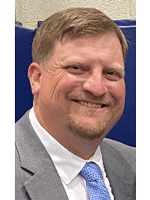 Nick Vaccaro is a freelance writer and photographer. In addition to providing technical writing services, he is an HSE consultant in the oil and gas industry with twelve years of experience. Vaccaro also contributes to SHALE Oil and Gas Business Magazine, American Oil and Gas Investor, Oil and Gas Investor, Energies Magazine and Louisiana Sportsman Magazine. He has a BA in photojournalism from Loyola University and resides in the New Orleans area. Vaccaro can be reached at 985-966-0957 or nav@vaccarogroupllc.com.