While oil and gas and alternative energy continue to find their places in a new industry of collaboration and multi-use, long-duration energy storage projects continue to surface, offering both opportunity and solution. With $15 million allocated, New York Governor Kathy Hochul announced awards to four long-duration energy storage demonstration projects. Form Energy, Ecolectro, Inc., PolyJoule, Inc., and Urban Electric Power all benefited from the stroke of the governor's pen with varying sums allocated.
Form Energy, an American energy storage technology and manufacturing company, has been focusing on developing an iron-air battery capable of storing electricity for 100 hours. The company received $12 million from New York's awarding and plans to design, develop, and construct a 10 MW/1,000MWh iron-air battery system. Although the project location has yet to be determined, Form has already moved forward with its plans and signed deployment agreements with various utility companies, including Xcel Energy, Southern Company, and Great River Energy. Ratifying its commitment, the firm has already initiated the construction of a large-scale battery manufacturing plant in West Virginia.
Through $1.08 million of Governor Hochul's funding release, Ecolectro plans to enhance its polymer chemistry and material use. The company will focus on potential solutions to reduce hydrogen production costs through electrolysis and produce a universal replacement for currently used designs. Its research and development team will combine laboratory-tested technologies with prototypes to construct and test 10 kW electrolysis units. Having partnered with Liberty Utilities in Massena, New York, Ecolectro will release their electrolyzer in a pilot demonstration program. Ecolectro has long been a pioneer in renewable energy by developing alkaline exchange materials that enable the economically viable production of green hydrogen.
PolyJoule pioneered safe, sustainable, long-life, low-cost power and energy grid solutions. The company produces batteries using electrodes constructed of conductive polymers and organic-based compounds acting like metals. Since being selected to receive $1.03 million in New York funding and partnering with Eastern Generation, PolyJoule plans to install a 2 MWh, 167 kW modular battery storage system at the Astoria Generating Station in Queens, New York. The partnership will focus on proving the safety, technical, operational, and economic attributes associated with PolyJoule's Conductive Polymer BESS in urban populations.
Urban Electric Power received the last of the funding at $703,965. It will concentrate on installing a 100 kW/1 MWh battery storage system built upon the firm's rechargeable zinc alkaline battery technology. The preliminary project will be located in Pearl River, New York, and will be developed for 10-to-24-hour applications at both industrial and commercial facilities. Paired with its strategy of utilizing earth-abundant materials, Urban Electric will capitalize on this project to enable a clean, renewable energy future through safe battery technology.
Long-term energy storage projects have been a potential solution to support a low-cost and carbon-free electric grid. Last year the Department of Energy (DOE) announced almost $350 million for projects of this nature.
"Advancing energy storage technologies is key to making energy generated from clean, renewable resources like wind and solar-available for 24/7 use, and is critical to achieving a decarbonized power grid and reaching President Biden's ambitious climate goals," said Jennifer M. Granholm, U.S. Secretary of Energy in a past statement. "DOE is taking huge steps to lower the cost and increase the duration of energy storage technologies so that clean, reliable, affordable electricity is available whenever and wherever to everyone, especially Americans living in remote and underserved communities."
Long-term energy storage continues to grow significantly with the crusade to achieve clean energy solutions. Like many states, New York has aggressive clean energy goals and strives to install 3,000 MW of energy storage by 2030. As a result, the state has levied $8.15 million in additional funding to support the development of devices, software, controls, and other technology that enables long-term energy storage solutions.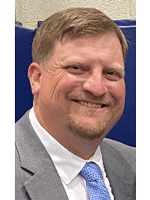 Nick Vaccaro is a freelance writer and photographer. In addition to providing technical writing services, he is an HSE consultant in the oil and gas industry with twelve years of experience. Vaccaro also contributes to SHALE Oil and Gas Business Magazine, American Oil and Gas Investor, Oil and Gas Investor, Energies Magazine and Louisiana Sportsman Magazine. He has a BA in photojournalism from Loyola University and resides in the New Orleans area. Vaccaro can be reached at 985-966-0957 or nav@vaccarogroupllc.com.