As renewable energy continues to grow in popularity, sourcing has become widespread, compliments of the federal government. With the Inflation Reduction Act aiming at incentivizing clean energy and offering tax credits, the Biden administration races forward to increase availability and make a carbon-free future a reality.
The Department of Interior made history on August 29, 2023, with the very first offshore wind energy auction in the Gulf of Mexico, an area historically known for oil and gas production. RWE Offshore US Gulf LLC's $5.6 million bid for the Lake Charles Lease Area proved victorious. With such a high price tag, its value is validated with a 1.24-gigawatt potential in offshore wind energy capacity that could power almost 435,400 residences.
"Today's lease sale represents an important milestone for the Gulf of Mexico region and for our nation…" said Bureau of Ocean Energy Management (BOEM) Director Elizabeth Klein. "The Lake Charles Lease Area will have the potential to generate enough electricity to power about 435,400 homes and create hundreds of jobs."
Along with the Lake Charles Lease Area, two offshore Galveston, Texas, areas were made available for bidding. While one comprised 102 480 acres and the other contained 96 786 acres, neither sparked enough interest to generate a bid.
Offshore wind energy has increasingly become a realistic and viable power source globally. While projects can be found in various bodies of water across multiple continents, they are increasing domestically. The Department of Interior approved four commercial-scale offshore wind ventures and hosted four auctions for offshore wind leases. In addition to the attention directed at the Gulf of Mexico, the Department of Interior also launched an environmental review of 10 offshore wind projects and fortified the methodology of exploring other areas showing promise for wind energy, including Oregon, the Gulf of Maine, and the Central Atlantic.
The bid process proved rewarding for RWE Offshore US Gulf. Through the bidding process, the company earned a credit equaling 20 percent of the cash bid to bidders who commit to supporting training programs directed to the workforce and developing a domestic supply chain specific to the offshore wind sector. Another credit for establishing a fisheries compensatory mitigation fund was issued equal to 10 percent of the cash bid.
The substitution was deemed acceptable for instead contributing to a fund already in place to overcome the negative impacts potentially waged by offshore wind projects in the Gulf of Mexico to commercial and for-hire recreational fisheries. These credits account for $860,000 in workforce training and supply chain development investments. Additionally, fisheries mitigation funding accounts for $430,000 in investment.
The BOEM believes a robust supply chain development and a highly skilled workforce functioning safely provide the framework to sustain the domestic offshore wind energy industry. To ensure success, the organization encourages the formation of labor agreements and efficiency-themed construction projects.
The BOEM will tightly manage offshore wind energy activities. The lessee must communicate with ocean users and localities potentially affected by lease agreements. With coexistence being the primary focus, the BOEM expects offshore wind energy development to be proper but in an environmentally responsible fashion.
"I am proud of the work being done by the Bureau of Ocean Energy Management and across the Interior Department…" said Secretary Deb Haaland.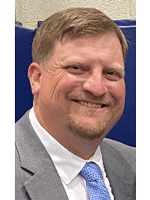 Nick Vaccaro is a freelance writer and photographer. In addition to providing technical writing services, he is an HSE consultant in the oil and gas industry with twelve years of experience. Vaccaro also contributes to SHALE Oil and Gas Business Magazine, American Oil and Gas Investor, Oil and Gas Investor, Energies Magazine and Louisiana Sportsman Magazine. He has a BA in photojournalism from Loyola University and resides in the New Orleans area. Vaccaro can be reached at 985-966-0957 or nav@vaccarogroupllc.com.