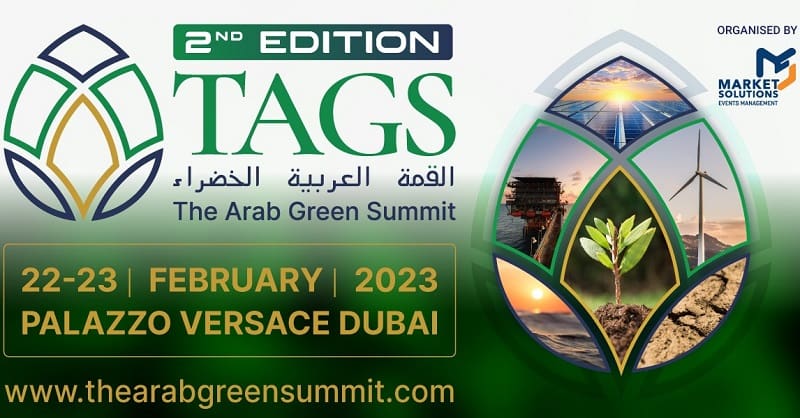 Date
Feb 22 - 23 2023
Expired!
The Arab Green Summit
The current global warming measure of 1.0 – 1.1 °C above pre-industrial level has caused various natural disasters that are significantly challenging to human living environments. In the coming decades, climate change will hit the threshold of 1.5 °C with much severer environmental, economic and social consequences. Nations are currently racing against time to reach the goals of the Paris Climate agreement to reach net-zero by 2050 to circumvent the negative effects of global warming. World leaders have realised the long-term impacts of climate change on economies and are now working towards mending the harm that has been caused, while making sure that sustainability is delicately balanced with economic and societal commitments.
MENA has proven to be an active crusader for sustainability by under-taking a number of different initiatives to help support the fight against climate change. MENA has constantly been trying to become more sustainable by moving away from oil-based economies. The region has seen a massive surge in investments towards sustainable development projects and alternate energy. Projects like NEOM, Masdar City, Mohamed Bin Rashid Al Maktoum Solar Park are testimonials to the region's commitment towards sustainability.
With UAE set to host COP28, the leaders of the country have been active crusaders of the real-time implications of climate change. With the announcement of the Net-Zero initiative UAE has been working hard to implement several programs to help reach its goals.
At the 2023 edition The Arab Green Summit we aim to carry forward our commitment to supporting the country's initiatives to achieve the objectives of the Net-Zero 2050 initiative. At this two-day conference we aim at bringing together industry leaders and experts on a common platform to engage in candid conversations around climate change and sustainability while trying to find solutions to the real time problems being faced in the region.