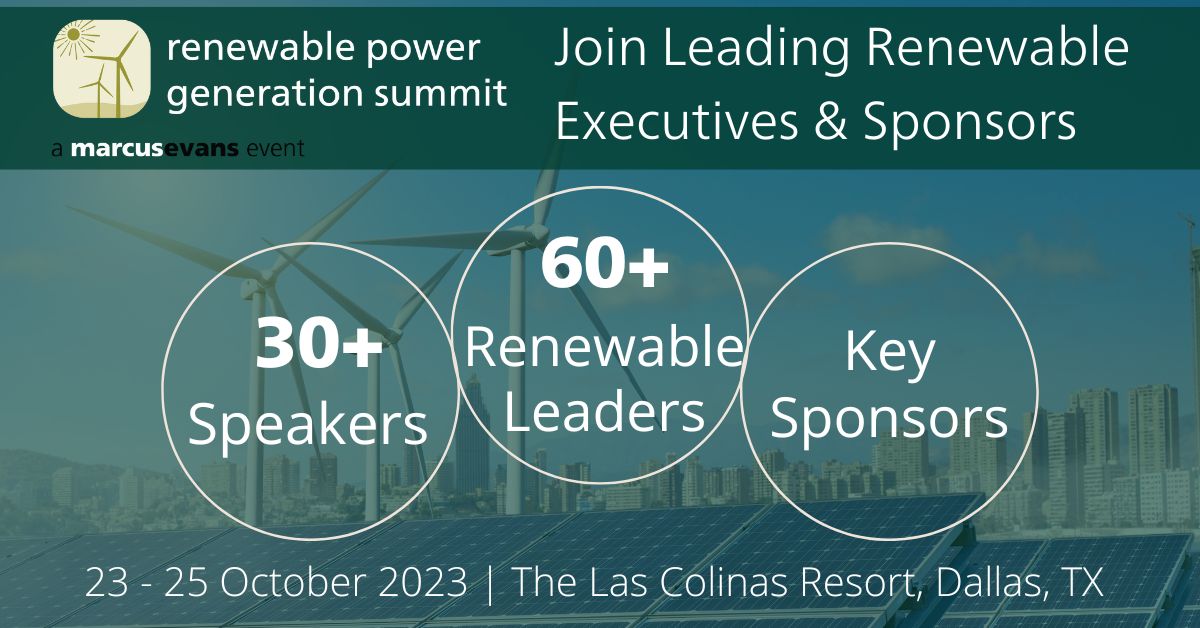 Renewable Power Generation Summit
The Renewable Power Generation Summit is an exclusive event that brings together prominent leaders in the renewable energy sector, along with innovative suppliers and solution providers. Scheduled to take place from October 23rd to 25th, 2023, at the prestigious Las Colinas Resort in Dallas, TX, this summit offers a premium networking opportunity.
With a primary focus on the most current issues and advancements within renewable power generation, the summit's content is designed to align with critical challenges and interests in the power generation field. It delves into pertinent market developments, as well as practical and forward-thinking concepts and strategies embraced by successful pioneers.
The Renewable Power Generation Summit serves as a platform for top renewable energy executives in the United States to assess and collaborate with relevant suppliers and solution providers. Additionally, it facilitates connections between innovative utility companies and senior-level plant managers and renewable energy strategists.
Highlighted areas of discussion for the 2023 summit include:
Development: Formulating Effective Approaches to Overcome Challenges in Renewable Energy Development
Operations