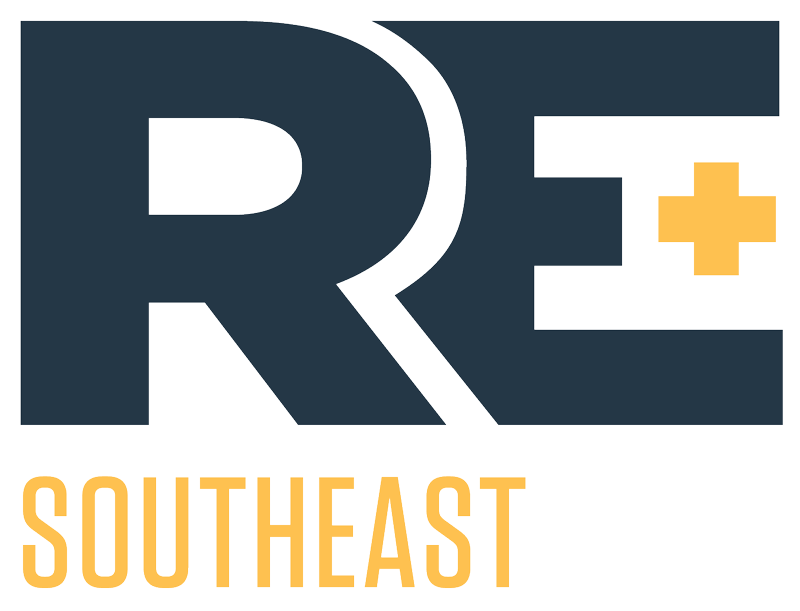 Date
May 11 - 12 2022
Expired!
RE+ Southeast
The Southeastern United States produces some of the highest peak sun hours in the nation. This helps make the region a hotbed for energy potential. North Carolina, Georgia, and Florida are all projected to be top 10 solar states in the next 5 years. Roughly 23,000 solar workers come from North Carolina, Georgia, Florida and Tennessee.
Attendance: 600+
Exhibitors: 50+
Region: Southeastern U.S.
Who Attends?
Conference attendees are currently doing business in the Southeast, or would like to grow their business in the region. Attendees participate in in-depth and forward-looking discussions on policy, regulatory, and technical topics facing the industry in the Southeastern United States.  Attendees come to network and gain more industry contacts, or to learn more about the business and policy of the region.
Top Industry Segments
Construction
Consulting Firm
EPC Contractor
Manufacturer – Components/BOS
Project Developer
Utility
Top Attendee Job Titles
Business Development
Executive
Engineer
Legal
Program/Project Management
Sales