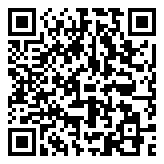 Date
Mar 28 - 30 2023
Expired!
International Offshore Wind Partnering Forum
2023 IPF will take place March 28-30, 2023 in Baltimore, Maryland
The International Offshore Wind Partnering Forum (IPF) is the premier offshore wind energy conference in the Americas. Hosted by the Business Network for Offshore Wind, IPF connects global leaders and businesses in the supply chain, offers unparalleled networking opportunities, and delivers the most timely and relevant updates on the industry, from technology and policy, to safety and siting.
In addition to plenary presentations and cutting-edge workshops from public officials and industry leaders, IPF offers registrants a wide array of networking opportunities to grow your business, including the popular WindMatch™ program. With the rapid expansion of offshore wind, IPF attendance helps secure your place as a leader in the industry.
2023 marks the tenth anniversary of IPF as it returns to where it all started:
Baltimore, Maryland
With its central location and world-class harbor in Baltimore, Maryland is moving forward with offshore wind. With over 2 GW in deployment, planned facilities or towers, monopiles and cables, Maryland will be a hub of manufacturing and logistical activity for the U.S. offshore wind industry.
Who is the Business Network for Offshore Wind?
The Business Network for Offshore Wind is a nonprofit, educational organization with a mission to develop the offshore wind renewable energy industry and its supply chain. The Network partners with industry and government to build an innovative supply chain that will create and sustain jobs, benefiting local economies and ensuring a cost-effective clean energy portfolio. We advance this through collaboration, education, and innovation, bringing together global developers, policymakers, academia, and leading experts to grow this new and vital offshore wind industry that provides a practical solution to climate change and creates well-paying jobs.