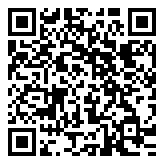 3rd Annual Offshore Wind Operations and Maintenance Forum
At the moment, offshore wind energy is one of the world's most underused resources, with less than one-tenth of wind power based offshore. But the Global Wind Energy Council projects that by 2023 it will account for almost one-quarter of the world's wind power generation. The current pace of renewable energy development around the world is unprecedented, with offshore wind, in particular, proving to be an extremely valuable and reliable energy source.
Join us at the 3rd Annual Offshore Wind Operations and Maintenance Forum to latch onto all the opportunities the sector offers while unraveling the keys to effective optimization, operation and maintenance of your offshore wind assets. The Offshore Wind Operations and Maintenance Forum will also offer an ideal space for networking with industry players; senior managers, decision-makers, and practitioners operating in the industries and making the most of offshore wind technologies.
This is best-attended meeting dedicated to the offshore wind O&M industry. It is more than just a conference, this is a business development experience that is designed to ensure you meet the best in the business and engineered to guide, improve, and complete your O&M strategy.  Whether you are involved in the operations, maintenance and asset management of offshore wind turbines, this event will enable to stay up to date and benefit from the shared experience of your peers and industry leaders.
To register or learn more about the Forum please check here: https://www.leadventgrp.com/events/3rd-annual-offshore-wind-operations-and-maintenance-forum/details 
To request the agenda please send the request to Leadvent Group via email.
For more information and group participation, contact us: info@leadventgrp.com
Leadvent Group – Industry Leading Events for Business Leaders!
www.leadventgrp.com| info@leadventgrp.com