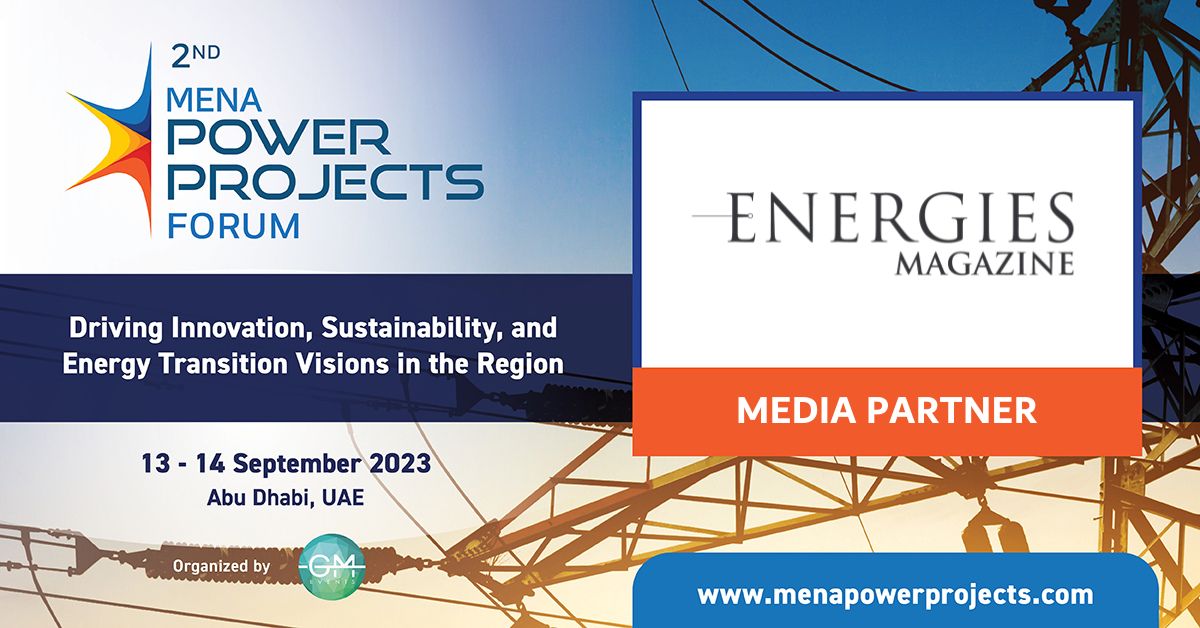 Date
Sep 13 - 14 2023
Expired!
2nd MENA Power Projects Forum
The 2nd Annual MENA Power Projects Forum will be held on 13 – 14 September 2023 in Abu Dhabi, United Arab Emirates, building on the productive discussions and technical sessions presented by senior government officials, projects owners, and leading international technology experts in the first edition, which was successfully hosted in Abu Dhabi and received great acclaim from the participants.
The 2nd edition will discuss best strategies and solutions to ensure sustainability in the power sector, create resilient and adaptable facilities with latest equipment and low energy consumption and maintenance cost. It will also focus on using hydrogen to empower the transition to a clean, low-carbon energy system. Power project heads will also highlight their upcoming projects and plans to achieve self-sufficiency, efficiency, and innovation in the power generation, transmission and distribution sector.