While the energy sector continues to develop in response to changing regulations influencing business strategies, mergers and acquisitions remain at the forefront of industry evolution. Companies study the competition and other fledgling firms to strengthen their financial makeup. Taking a look into the future, Duke Energy previously positioned itself to explore the renewable energy market and enhance its portfolio. With the recent announcement that the company is selling off its wind and solar division, some have questioned its strategy in moving forward. Based out of Charlotte, North Carolina, the primary utility firm is staying on renewable energy and its planned offshore wind farm located south of Brunswick County. Duke officials recognize the move as part of a robust business strategy.
"Selling our Commercial Renewables business streamlines our business mix and strengthens our balance sheet-better positioning the company to fund growing investments in our regulated operations as we advance our clean energy strategy," said Jennifer Garber, Duke Energy spokesperson. "This approach will support our robust regulated capital opportunities, which includes incorporating over 30,000 megawatts of regulated renewable energy into our system by 2035."
While Duke's Commercial Renewables division boasts more than 3,400 megawatts of utility-type solar, wind, and battery storage power, the business operates in an unregulated capacity. The company sells that power to customers located throughout the United States. With such a reach, the potential for a profitable sale found root. Duke's 550 divisional employees will call Brookfield Renewable home as they transition as part of the sale, allowing the headquarters to remain in Charlotte.
Sources indicate Duke will net $1.1 billion from the $2.8 billion sale and concentrate on shoring up its balance sheet and circumnavigating additional debt. Additionally, the company will directly focus on enhanced regulated business growth. This includes cultivating investments influencing the strengthening of grid reliability and assisting in integrating 30,000 MW of renewable energy into its system by the year 2035.
"This sale is an important step in our transition into a purely regulated company with significant grid and clean energy investment plans that will deliver benefits to our customers and stakeholders," says Duke Energy chair, president, and CEO, Lynn Good.
Although both sides of the sale have agreed to the terms, the Federal Energy Regulatory Commission must approve the sale. While both sides expect to close the deal by the end of 2023, they must adhere to the waiting period mandated by the Hart-Scott-Rodino Act. With Morgan Stanley and Company LLC serving as financial advisor to Duke Energy and the legal council provided by Skadden, Arps, Slate, Meagher, and Flom LLP, the deal slated should find successful completion with no setbacks.
"With this acquisition, we are adding a scale operating renewable platform with a full suite of in-house capabilities and a proven management team," says Connor Teskey, Brookfield Renewable CEO. "We are also adding to our pipeline of renewable development projects, solidifying our position as one of the largest renewable energy businesses in the U.S. with almost 90,000 MW of operating and development assets."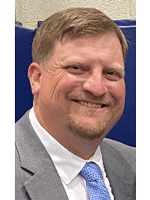 Nick Vaccaro is a freelance writer and photographer. In addition to providing technical writing services, he is an HSE consultant in the oil and gas industry with twelve years of experience. Vaccaro also contributes to SHALE Oil and Gas Business Magazine, American Oil and Gas Investor, Oil and Gas Investor, Energies Magazine and Louisiana Sportsman Magazine. He has a BA in photojournalism from Loyola University and resides in the New Orleans area. Vaccaro can be reached at 985-966-0957 or nav@vaccarogroupllc.com.