The Department of Energy (DOE) recently released a pioneering Offshore Wind Energy Strategy to meet a Biden Administration goal. The plan will attempt to deploy 30 gigawatts of wind energy rooted from offshore sources by 2030. Continuing to look into the future, the country will be steered to another 110 gigawatts or more by 2050.
With a focus directed at domestic power, the initial 30 gigawatts would serve as enough of a power source to manage 110 million homes, provide for 77,000 career opportunities, and even serve as a catalyst for approximately $12 billion in annual private investments. The DOE strategy identifies how the department will partner with the federal government to increase the rate of development in offshore wind projects to meet the 2035 goal of a carbon-free electricity sector.
"The transformative potential of offshore wind energy is critical to achieving President Biden's bold clean energy goals," said Jennifer M. Granholm, U.S. Secretary of Energy. "As our offshore Wind Energy Strategy shows, we're leveraging all resources across our department to harness this clean and reliable American energy source, which will create tens of thousands of good-paying, union jobs and revitalize coastal communities."
As the world races to revolutionize the energy sector with alternatives to slash the carbon footprint, the international market has focused heavily on coastal communities and offshore wind potential. A parallel course of action has been embraced domestically, with 40 gigawatts of offshore wind power currently being developed. With expansion available in unlimited degrees, the DOE established four pillars in its strategy on how to grow the offshore wind industry.
The DOE refers to the first pillar as NOW. It recognizes the need and ability to decrease costs from $73 per megawatt-hour to $51 per megawatt-hour by 2030. A domestic supply chain and fixed-bottom offshore wind sources must be immediately developed. The second goal of FORWARD represents a vision of accomplishment in the future. The strategy hopes to realize a reduced cost of $45 per megawatt hour by 2035. Additionally, the DOE looks to prop the United States up as the leader in offshore wind design and manufacturing.
The DOE offered CONNECT as the third pillar. Here, the plan includes enabling transmission solutions, reliable in nature, for larger projects of offshore wind development. With TRANSFORM being the fourth pillar, the DOE seeks to expand offshore wind co-generation technologies. The purpose reigns as a massive advance in electrification and decarbonization.
Based on the pillars described in the DOE strategy, expertise, capabilities, and resources will be pooled to support and facilitate advancement in offshore wind power generation. In addition to serving as power generation, offshore wind energy has gained attention for its possibility to produce hydrogen and other clean fuels. These additionally made fuels could cover the gap when the wind fails to blow. As a result, wind power would escalate from an intermittent fuel source to one that provides 24/7 coverage.
To achieve the goals of this multifaceted clean energy plan, Jocelyn Brown-Saracino, DOE offshore wind energy lead, indicated the department initiating collaboration so industry professionals can solve issues, demonstrate technological advancements, and finance project development.
"Our hope is that this outlines a really powerful contribution to advancing offshore wind in the United States," said Brown-Saracino.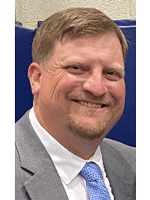 Nick Vaccaro is a freelance writer and photographer. In addition to providing technical writing services, he is an HSE consultant in the oil and gas industry with twelve years of experience. Vaccaro also contributes to SHALE Oil and Gas Business Magazine, American Oil and Gas Investor, Oil and Gas Investor, Energies Magazine and Louisiana Sportsman Magazine. He has a BA in photojournalism from Loyola University and resides in the New Orleans area. Vaccaro can be reached at 985-966-0957 or nav@vaccarogroupllc.com.