LAS VEGAS, NEVADA – CALB, an innovator of energy storage and battery technology, unveiled its 314Ah energy storage solution at RE+ 2023, the premier energy solutions exhibition held in Las Vegas, Nevada, as the company accelerates its globalization strategy.
The upgraded CALB 314Ah features a groundbreaking lithium replenishment technology that extends its lifespan to 15,000 charge cycles, the equivalent of up to a 25-year lifecycle. Through extensive optimizations, usable energy has been increased by 12 percent, and round-trip efficiency has reached 96 percent. With an advanced chemical system that enhances output efficiency, accuracy, and reduces lithium degradation, the 314Ah guarantees zero degradation in the first 1,000 charge cycles. Designed to be scalable, the product can be customized to meet the unique energy requirements of diverse commercial applications.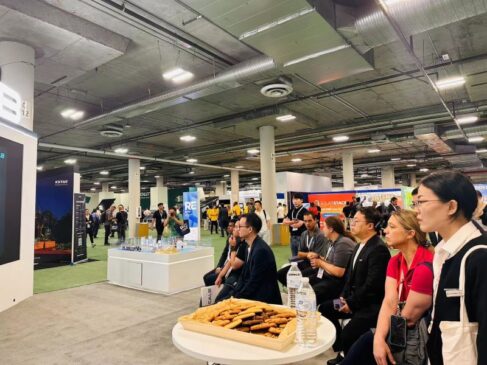 Founded in 2015, CALB specializes in the full-cycle management of lithium energy storage solutions. The Company's ternary lithium battery technology and products have set a new benchmark for safety, performance, and fire protection capabilities.
As CALB expands internationally, the Company is investing in a state-of-the-art manufacturing facility located in Portugal. The facility is expected to be operational in early 2026 with an annual capacity of 15 GWh, expediting the delivery of CALB innovations to Europe.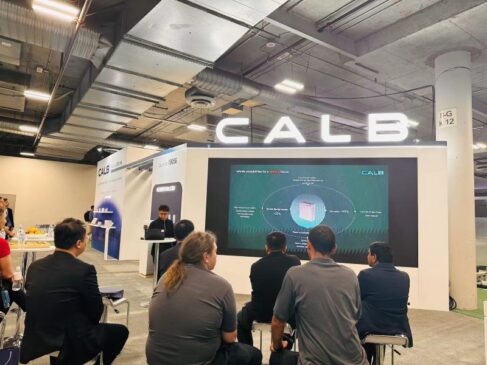 "Our appearance at RE+ signifies our commitment to helping the global markets reach their carbon reduction and carbon neutrality targets," said Dr. Xiang Zheng, VP of CALB (Europe). "By leveraging our world-class R&D capabilities and supply chain, CALB is ready to meet the sustainable development of global enterprise and industrial customers with our comprehensive suite of energy storage products."
In addition to the 314Ah, CALB also showcased a series of innovations recently unveiled at CESC 2023, an international smart energy storage conference. Key products included:
Air and liquid cooled energy storage solutions in capacities of up to 6.58 MWh
Small-scale commercial products of up to 425 kWh
Maritime energy storage products featuring increased weight reduction and up to 10,000 charge cycles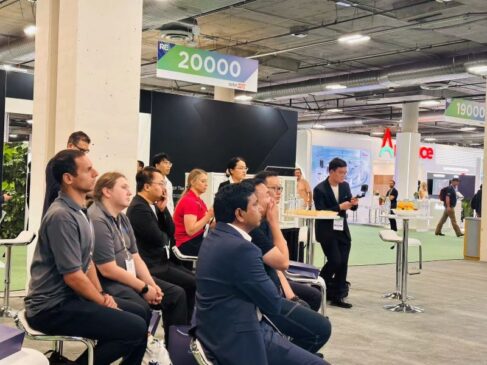 Alongside its R&D investments, CALB has established a resilient, robust supply chain. The Company has operations across Jiangsu, Fujian, Sichuan, Hubei, Anhui, and Guangdong provinces in China.
CALB welcomes all RE+ attendees to visit the company at booth 19056 in the Venetian Expo and Convention Center.
About CALB
CALB is a provider of advanced energy storage solutions, placing a strong emphasis on innovation and technology leadership in the new energy sector. Through its R&D leadership and robust large-scale intelligent manufacturing capabilities, CALB has established comprehensive life-cycle management and solutions for the power and energy storage sector. Our aim is to nurture a flourishing ecosystem within the renewable energy industry while remaining committed to energy security and sustainable development.
Learn more at http://en.calb-tech.com/