The green hydrogen market spread its wings with British entrepreneur Dae Vince's announcement of Ecojet, a hydrogen-electric airline. While commercial flights fueled by hydrogen are not expected until 2035, a growing interest in green hydrogen travels the globe. Ecojet's future includes initiating its operations next year and retrofitting planes with hydrogen-electric power sources by 2025.
The aviation industry's two percent contribution to global carbon emissions seems insignificant compared to the more significant numbers of major contributors. However, a push has still mounted to improve the numbers. With the growing commitment to decarbonizing operations, the aviation industry has had few alternative options to capitalize upon, so its reliance on fossil fuels has remained. While the demand for commercial flights continues to grow, the aviation sector's fossil fuel dependence will increase proportionally. When looking for alternative fuel solutions, hydrogen seems the most viable option. While research and development teams continue to cultivate green hydrogen and decarbonization projects increase as a reality, companies like Ecojet will attempt to seize the opportunity.
While not outfitted to fly as many passengers as convention 747s, Ecojet looks to equip 19 to 70-seat turboprop airplanes with hydrogen-electric power modes. After gaining approval from the Civil Aviation Authority (CAA), its technology and converted existing planes will save an estimated 90,000 tons of carbon annually. Instead of releasing carbon emissions, the Ecojet will discharge water vapor that can be safely released into the atmosphere.
The notion of hydrogen-fueled flight is nothing new, with interest mounting in recent years. The U.K.'s New Aviation Propulsion Knowledge and Innovation Network, known as NAPKIN, is pushing to develop a low to zero-emissions aircraft to meet regional flight demands. This comes in response to the U.K.'s 2040 deadline of zero emissions domestic flights.
Airbus, a popular airline, jumped on the hydrogen power bandwagon but remains cautious in its expectations with a 2035 goal of clean energy-fueled commercial flights. The company suspects that since hydrogen carries lower volumetric energy density, the appearance of future aircraft will probably differ from current models. While not for aesthetic purposes, the new aircraft will be tasked to accommodate better hydrogen storage solutions that will demand a larger size than those that carry present-day jet fuel.
With the conversion to aviation needs, Airbus identified two significant uses of hydrogen. The fuel sources offer variation in combustion. While it can be burned through modified gas turbines, it can additionally be converted into electrical power. The ability to combine its combustion methods, however, makes it a remarkably efficient hybrid-electric propulsion source.
Airbus additionally sees a viable future in hydrogen because of its capability to be utilized to create e-fuels. Highly efficient, these fuels are generated solely through renewable energy solutions. As a result, the carbon emissions issues become a sin of the past.
Although an exciting future lies ahead for hydrogen use in the aviation market, some muster doubt and uncertainty. Neil Sorahan, CFO of RyanAir, illustrated concern with the necessity of large-scale hydrogen fuel tanks and the ability to achieve desired distances.
"They [hydrogen or electric-powered planes] may be the future," said Sorahan. "But I'm not sure they will get there in my lifetime."
Regardless of the technological advancements underway and the scrutiny accompanying them, overall concern for the aviation industry's carbon emission contribution continues to increase. Although the emission percentage is currently low, the future demand for commercial flight availability will drive those figures up. The Aerospace Technology Institute in the U.K. predicts an increase to 39 percent of the country's total carbon emissions statistics by 2050 if changes do not occur. However, scientists wonder if hydrogen-powered aviation will completely solve the issue.
Although hydrogen power has significant decarbonization abilities, a complete conversion is likely decades away. While large-scale investments take place in hydrogen, aircraft compatibility remains a considerable hurdle. While research and development teams blaze the trail of new possibilities, time will reveal how far into decarbonization the aviation sector will pioneer.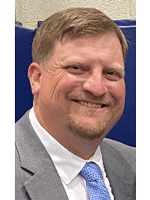 Nick Vaccaro is a freelance writer and photographer. In addition to providing technical writing services, he is an HSE consultant in the oil and gas industry with twelve years of experience. Vaccaro also contributes to SHALE Oil and Gas Business Magazine, American Oil and Gas Investor, Oil and Gas Investor, Energies Magazine and Louisiana Sportsman Magazine. He has a BA in photojournalism from Loyola University and resides in the New Orleans area. Vaccaro can be reached at 985-966-0957 or nav@vaccarogroupllc.com.