The Industrial Internet of Things (IIoT) has been transforming global industries and driving digitalization for some years now – the utilities and renewables sectors are no exception. From offshore wind through to solar and the grid, the IIoT eco-system is delivering efficiencies and productivity to meet the demands of an ever-evolving energy landscape.
But everything requires reliable and resilient connectivity. After all, fragmented and data gaps can give a wildly inaccurate picture of operations and assets. Despite the myriad of measurable benefits IIoT offers, everything will fall at the first hurdle if connectivity isn't addressed as a priority.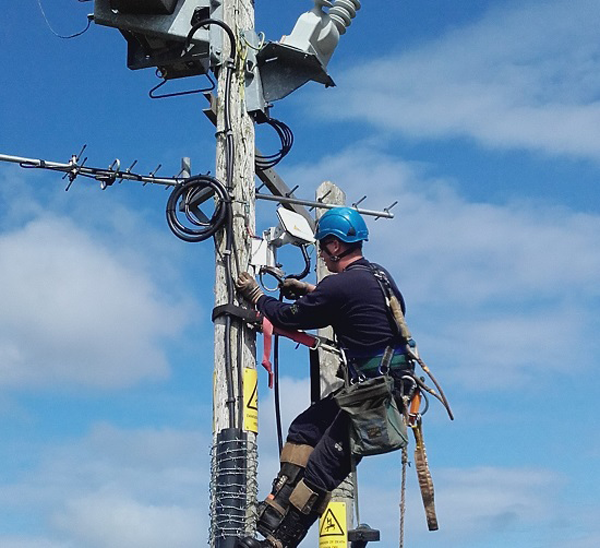 The utilities industry has experienced global disruption in 2022, arguably more so than ever before. While the common objective is to reduce reliance upon hydrocarbons, the impacts felt by the conflict in Ukraine have seen energy security climb the agenda, with gasoline prices in the U.S. spiking by March 2022.1 This has meant a shift – even if it's a temporary one – in strategy with coal on the upswing.
What is evident, however, is that the utilities industry continues to innovate, to meet these challenges head on, and IIoT is at the heart of this. Given the often remote nature of the environments in which utilities and renewables plants operate, the ability to monitor and analyze real-time data, enabling timely, effective decision making, and automated control would not be possible without seamless connectivity.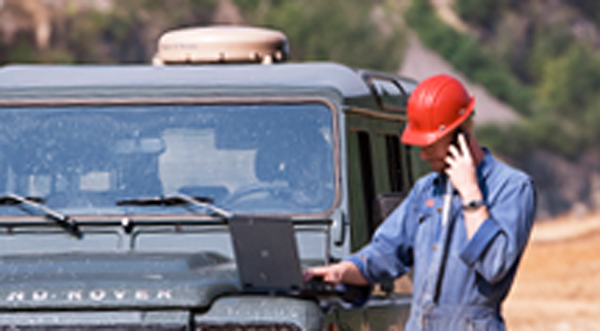 Optimizing Connectivity Facilitates the Value Of Iiot
Critical infrastructure, including electrical grids and gas distribution systems, orchestrate utility and gas supply through SCADA, IoT and M2M solutions. But to reliably route, monitor and control resource delivery efficiently, automated, continuous data from infrastructure and assets at every point of the supply chain is essential. Without this, the risk of outages and supply interruptions significantly increase, and can often result in huge financial burden and penalties for the supplier and severe (potentially prolonged) disruption for consumers.
In practice, connectivity has been identified all too often as being a barrier in our quest to exploit the full potential of IIoT, where huge variations in terrain and the disparate nature of remote assets can limit the suitability of terrestrial connectivity. Indeed, Inmarsat's 2021 industry report stated that 58 percent of electrical utility providers were unable to implement IoT projects because of inadequate or unreliable connectivity in the areas where they required it.2
Furthermore, as cellular connectivity continues to advance with 5G reaching speeds up to 20 times faster than its 4G predecessor, and network connection density 10 times higher, 5G is expected to boost utilities' application both of IIoT and artificial intelligence. This is echoed by a 2022 survey published by Deloitte, which has reported that 26 percent of respondents within the power and utilities sector included 5G within their strategy, with a further 36 percent indicating they were planning to.3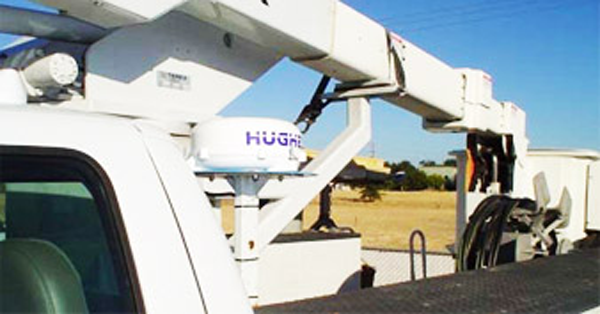 The dichotomy here is that the mass rollout of a terrestrial network is great on one hand as it meets most requirements. But it doesn't offer backhaul or redundancy, for when terrestrial infrastructure is compromised, nor does it offer connectivity in remote areas which often cannot economically be reached.
Currently, the only fail-safe connectivity option is satellite. It enables companies to retrieve real-time data from previously unreachable sites and provides a robust failover should anything happen. Satellite connectivity, including the newer low earth orbit (LEO) satellites – which offer improved speed and ultralow latency to transmit sensor data back to SCADA software – is reliable, effective, and capable of bridging the gap between legacy technology and digital service evolution. What's more, it can be implemented at a far lower cost than many might think.
However, only one third of companies within the utility sector currently use satellite in their communication strategies, contrasting with almost half in other sectors.3 Satellite can be used primarily to reach previously unconnected sites, and/or as a failover in the event of terrestrial network interruption, creating a more resilient grid.
The Impact of No Connectivity
According to our survey of utility users in February and March 2022 (Empowering utility providers to better align with consumer priorities), almost one third of respondents experience more service interruptions now than they did 10 years ago. In 2020, the average electricity customer in the U.S. experienced more than eight hours4 of power outage – the longest since the U.S. Energy Administration started recording this data in 2013.
Without consistently reliable connectivity, and therefore the ability to manage vast streams of mission-critical data, utilities companies are not only operationally hamstrung, but at risk of costs and penalties impacting their bottom line.
Satellite can also reduce operational costs for utility suppliers, negating the requirement for employees to make frequent and costly onsite visits in areas not serviced by 4G/5G, and providing the ability to diagnose problems online before any production time is lost and costly breakdowns occur. Skimping on connectivity really is a false economy.
In fact, at Ground Control we've never been more excited about the potential of new IIoT-enabled satellite services to support operations within the utilities and renewables sectors. From edge computing devices to artificial intelligence and machine learning, this industry has never had more sophisticated capabilities to optimize data capture and automate processes. The ability today to transfer sensor data from anywhere in the world, regardless of location, is unleashing the full potential of IIoT, leading to faster and better business decisions across grids and infrastructure.
Over the coming decade, potentially thousands of satellites, including nanosats for remote surveillance around the world, will be launched into Earth's orbit. This will alter how other industries operate, providing even greater opportunity for companies to gain a 360° view of their data, and utilize this insight to further streamline operations and drive cost efficiencies.
Connectivity is more reliable than ever but, unless robust connectivity solutions are deployed, network uptime and the full power of data strategies will not be fully optimized. Satellite connectivity will become increasingly vital in ensuring organizations not only remain productive and operational, but that the confidence of consumers and industry is assured.
For further information about Ground Control, its products and services, visit: www.groundcontrol.com/us.
References:
1 – Energy Wire
2 – Inmarsat Research Programme 2021, Industrial IoT in the time of COVID-19, Inmarsat, viewed 4 July 2022 Inmarsat Research Programme – Industrial IoT in the Time of Covid-19
3 –  Deloitte's Research Centre for Energy & Industrials 2021, 2022 power and utilities industry outlook, Deloitte, viewed 4 July 2022 us-eri-power-utilities-outlook-2022.pdf (deloitte.com)
4 – Lindstrom A & Hoff S 2021, U.S. electricity consumers experience eight hours of power interruptions in 2020, viewed 4 July 2022 U.S. Energy Information Administration – EIA – Independent Statistics and Analysis
Headline photo: Remote monitoring in the field.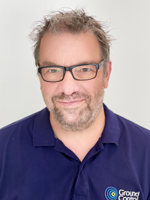 Alastair MacLeod is the chief executive officer of Ground Control, specializing in satellite and cellular services to help connect people and things, particularly within hard to reach, remote areas. Whether you need to collect IoT data, track positions, access the internet or make video calls, Ground Control has you covered.
Previously, MacLeod served as managing director and chief executive officer to companies within information services, data, SaaS and telecommunications. He has been instrumental to the success of several operational restructures and business growth initiatives, increasing turnovers from sub $100 million to more than $1 billion.
Having also sat on various boards, MacLeod's passion for innovation and technology, coupled with his electronic systems engineering degree, has placed him well to lead teams which deliver truly creative customer solutions.