At the close of 2022, the United States Department of Energy (DOE) answered concept papers submitted in response to the call for a Regional Clean Hydrogen Hub program. Focused on prime areas across the country, the group's goals include shoring up clean energy investments, career opportunities, and a system that enhances energy security to avoid cyber threats. This serves as a significant step in meeting President Bien's net zero carbon goal by 2050.
Hydrogen hubs offer a viable path to making a significant impact on reducing the carbon footprint. They make their impact in multiple ways. Hydrogen hubs strip carbon dioxide from natural gas through a chemical process. The carbon dioxide typically released into the atmosphere is known as a greenhouse gas (GHG) and is the direct opponent to a clean energy future. Once the carbon dioxide is removed from natural gas, the hydrogen hub continues its green energy-friendly process by storing that carbon dioxide at least one mile or deeper beneath the ground's surface. Carbon dioxide sequestered underground at hydrogen hubs resides in porous rock resembling the same state in which oil is found in the earth. It remains trapped in place due to the impervious layers above.
Carbon dioxide storage serves as a significant win in planetary preservation. Still, the results of removing the harmful gas from natural gas offer an additional driving force for hydrogen hub construction. After the carbon dioxide is removed from natural gas, hydrogen remains. Production of other energy sources is plagued with harmful byproducts that almost cripple the process. With hydrogen production, water becomes the only byproduct at hand.
Both stored carbon dioxide and the water byproduct offer economic opportunities. Many groups and consortiums look to capitalize on DOE funding for these reasons, as well as efficient energy solutions. While the program gained traction, the DOE's Office of Clean Energy Demonstration identified a Texas consortium leading the way in developing a clean energy hub on the Gulf Coast and suggested that the team submit an application answering a Funding Opportunity Announcement rooted in the bipartisan Infrastructure Investment and Jobs Act. The Texas hub features a variety of contributors, including the Southern States Energy Board and the National Technology Laboratory, with the University of Houston taking the point position. Additional members include INEOS, Linde, MPLX and 13 other well-known organizations.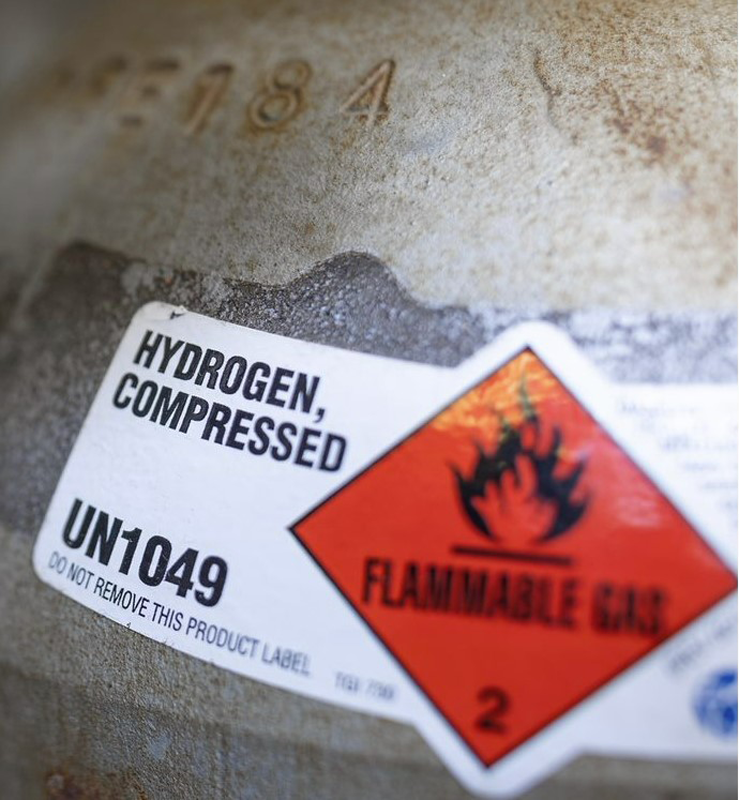 With a 53-year oil and gas career, Paul Doucette holds the position of UH Energy's Hydrogen Program Officer. He plays a critical role in the consortium's push to develop the new Gulf Coast hydrogen hub. Doucette focuses on uniting voices of UH who show interest in hydrogen use, support the hydrogen transition effort, and promote hydrogen utilization. When the potential hub opportunity surfaced, Doucette found himself entrenched in the efforts.
"The DOE started requesting concept papers at the end of last year," says Doucette. "Thirty-three teams were asked to submit proposals on April 7, 2023."
As the leading partner of academia in the consortium, UH solicited eight universities and five community colleges to collaborate on the hub project. With the zero carbon goal driving the project, UH Energy's Center for Carbon Management in Energy has also joined the group in establishing the Gulf Coast as the next significant step in a hydrogen future.
"UH is the Energy University, and it is committed to being part of the solution by sharing our research and expertise in clean energy, carbon capture, hydrogen and more," says Doucette. "To do this right, it was important to collaborate and bring together a broad base of perspectives and complementary knowledge in several key areas to make our proposal the best it can be. This is especially important in areas such as environmental justice and equity, community, labor, and stakeholder engagement, policy and regulation, and workforce and skills development."
According to Doucette, the DOE initiated the clean hydrogen call to action in September of 2022 as a $7 billion funding opportunity to develop multiple hydrogen hubs domestically. The program's rollout was designed to take place in stages, with the first being a request for concept papers, with 79 being submitted, all of which were due November 7, 2022. Approximately $60 billion accounted for the federal funding requested in the papers. The applicants' proposed plans included in aggregate over $150 billion of private capital to partner with the funds awarded in the federal grant.
"The grants will require a 50/50 cost share," says Doucette.
After reviewing the concept papers, the Office of Clean Energy Demonstrations contacted the applicants and communicated whether each should or should not move forward and submit a full application. Those decisions were wagered based on specific criteria. Each applicant's capabilities, qualifications and experience were considered. Potential contributions to an extensive hydrogen network, production development, end-use, possible facilities to connect with and enhance the use, and how each could benefit the community were additional facets to evaluate during the decision-making process.
According to Doucette, in the fall of this year, the DOE will announce and identify the projects selected to be awarded with funding. Approximately six applicants should receive grants and execute their hub projects. While the DOE does not dictate what a hub is, Doucette and UH think southeast Texas reigns as a premier location with vast opportunity.
"A natural hydrogen ecosystem exists along the Gulf Coast spanning from Chevron in Pascagoula, Mississippi, to the Port of Corpus Christi," Doucette points out. "Anchoring a hydrogen hub in this area would create an incredible opportunity to reduce emissions."
Both onshore and offshore opportunities exist, and a vast amount of prime real estate remains available for development. Although other states like Louisiana are bidders for hydrogen hub locations, Doucette reasons the Port of Corpus Christi still makes sense as the optimum place for hydrogen development, so it would be only fitting to input a hub alongside present activity. Because the state of Texas owns a large portion of the land at the port, the prospect of acting swiftly and in favor of the hub project at hand would be met with minimal opposition and red tape. With the support of clean energy in general, Texas and its topography could serve as a prime hydrogen hub location.
In addition to the ability to sequester carbon dioxide both onshore and offshore, Corpus Christi has maintained long-lasting relationships with energy moguls possessing the ability to make hub operations a reality. Another major factor in making the Port even more attractive for a hydrogen hub location is the infrastructure available to ship the gas anywhere in the world.
"There are other places that might be sufficient for hydrogen hub locations," Doucette says, "but we feel southeast Texas offers the absolute best opportunity."
Headline photo: Elmer Ledesma working in the UH School of Engineering Lab.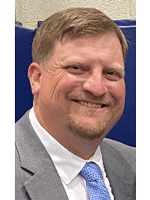 Nick Vaccaro is a freelance writer and photographer. In addition to providing technical writing services, he is an HSE consultant in the oil and gas industry with twelve years of experience. Vaccaro also contributes to SHALE Oil and Gas Business Magazine, American Oil and Gas Investor, Oil and Gas Investor, Energies Magazine and Louisiana Sportsman Magazine. He has a BA in photojournalism from Loyola University and resides in the New Orleans area. Vaccaro can be reached at 985-966-0957 or nav@vaccarogroupllc.com.