Tradeswomen in the renewable energy sector know firsthand the importance of gear that can withstand the demands of working with heavy machinery and long hours on dynamic job sites. The importance of durability, abrasion resistance, comfort and protection are vital for active tradeswomen, but many have begun to wonder how their workwear choices are impacting the planet. With growing awareness around microplastics and sustainability, forward-thinking brands are developing innovative solutions to mitigate synthetic microfiber pollution from textiles.
One such company is Dovetail Workwear – the Northern Hemisphere's largest exclusively women's workwear apparel company made by, for and with women. With a brand ethos on supporting and empowering the success of women in the workforce – particularly in non-traditional occupations – Dovetail produces top-to-toe, all-season gear made from eco-conscious fabrics that are ethically sourced and manufactured to continue to do better for the environment, without sacrificing the needs of the women who wear them. By choosing suppliers, partners and factories that adhere to Dovetail Workwear's values as they relate to human rights, labor standards, environmental impact and anti-corruption, the brand is choosing a better tomorrow by following the UN Global Compact initiative to maintain a just and sustainable supply chain.
Supporting these efforts, in 2023, Dovetail kicked off its partnership with CiCLO® technology to reduce the environmental impact of fugitive synthetic microfiber pollution caused by textiles, the most prevalent form of microplastic found throughout the globe.
CiCLO® is a patented technology that re-engineers polyester at the molecular level so fibers break down naturally if they end up in the environment. This prevents synthetic microfibers from persisting indefinitely as pollutants. CiCLO® technology is added to polyester and nylon during melt extrusion at the very beginning of the fiber making process. CiCLO® ingredients become permanently embedded in the polyester and nylon fiber, enabling them to be broken down by microorganisms in environments like soil and seawater, leaving behind only natural elements. CiCLO® fibers exhibit the same durability and performance characteristics as conventional polyester and nylon. The finished fabrics feel and perform like the synthetic fabrics tradesworkers rely on, but with the added benefit of the ability to behave like natural fibers in the environment post-consumer use.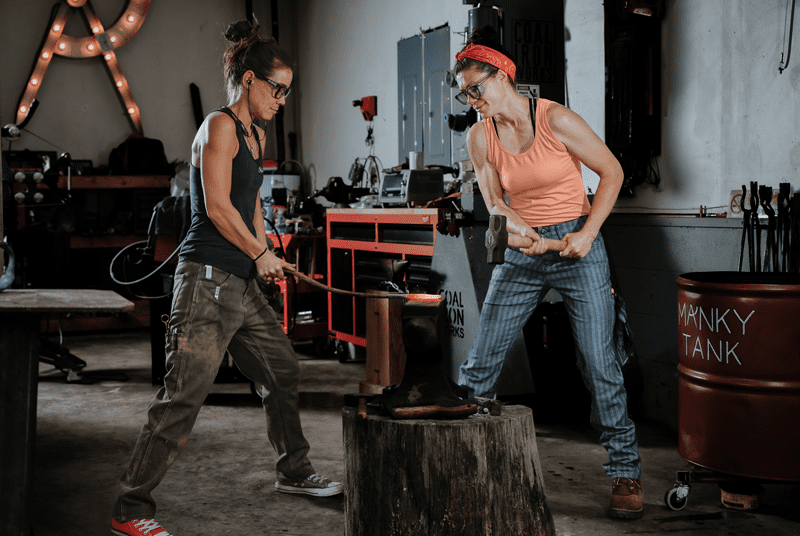 The Microplastic Problem
Plastics are prevalent in our waterways, food systems and even our bodies. Microplastics, which are tiny plastic particles under 5mm in size, are especially insidious. These bits of plastic accumulate in the environment when larger plastics break down. Microfibers shed from synthetic textiles like polyester are the most common type of microplastic pollution.
When you wash clothes made of synthetic fabrics, they shed thousands of tiny plastic fibers that flow through wastewater treatment plants into rivers, lakes and oceans. Research shows synthetic microfibers are found on shorelines worldwide, from crowded beaches to remote Arctic regions. They end up contaminating our drinking water and food supply, including accumulating in animals.
Why Sustainable Fabrics Matter in Workwear Design
For decades, workwear has prioritized function and durability, with little regard for environmental impact. Today's apparel manufacturers, including Dovetail Workwear, are bringing sustainability to the forefront through innovations like CiCLO® while recognizing that professional women need gear that can withstand their active jobs.
Tradeswomen are advocates for sustainable infrastructure and technology and want their workwear choices to reflect their values around social and environmental responsibility.
Integrating sustainability into work garments is a logical extension of those efforts. Eco-conscious women want versatile workwear solutions that perform on the job while also benefiting the planet. They're conscious that textile microfiber pollution disproportionately impacts vulnerable communities that rely on clean water and food sources.
The Shop Pant: Designed by Women to Perform on the Job and Beyond
Dovetail Workwear's new Shop Pant is purpose-built for tradeswomen who want work-ready performance paired with forward-thinking sustainability. The design integrates CiCLO® nylon fibers woven into cotton to create a durable and long lasting garment with materials that will reabsorb back into the environment at the end of use.
"Providing a true dirt-to-dirt experience, the inaugural run of our durable Shop Pant is a testament to our efforts to push the boundaries for women's workwear – from the first step of product development to the final days after the life cycle of the garment," says Sara DeLuca, Dovetail co-founder and director of product development. "The CiCLO® fibers and cotton construction break down like natural materials do in environments where microfibers are prolific pollutants, including biologically active landfills, seawater and soil."
The Shop Pant offers a stylish, higher waist design with 10 pockets and panel-free leg face for women who prefer a pant without reinforced front panels. The durability and added strength of CiCLO®-infused nylon in the warp yarns eliminates the need for panels and rivets, allowing tradeswomen to not scratch or ding their handiwork. CiCLO® technology is non-toxic to marine life, fully traceable, and ECO PASSPORT by OEKO-TEX® certified.
"We are leading innovative efforts to reduce the environmental impact of synthetic microfiber pollution, the most prevalent form of microplastic pollution on earth," says Andrea Ferris, c-founder and co-inventor of CiCLO® technology. "Synthetic textiles unavoidably leak into the environment during manufacture, use and care; CiCLO® fibers, unlike other non-CiCLO® synthetics, behave more like natural fibers, such as wool. As a result, we leave less waste behind on our journey to create the best products."
The Shop Pant from Dovetail Workwear is currently offered in two colors and inclusive sizing to accommodate a variety of body shapes, ranging in size from 000-18, and offered in two inseam lengths. Opting for workwear utilizing solutions like CiCLO® technology is one way tradeswomen can merge performance, comfort and sustainability, both on and off the job site.
Making Sustainable Choices That Work
Women in the renewable energy sector are at the forefront of building a sustainable future. Jobs ranging from solar panel installation to wind turbine maintenance put professional tradeswomen directly on the frontlines of the green energy revolution. The work is demanding, requiring sturdy gear that moves and performs to the demands of rugged job sites. Purpose-built workwear is essential; however, sustainability is often an afterthought by brands focused on durability alone. Thankfully, forward-thinking companies like Dovetail Workwear and its partners, including the creators of CiCLO® technology, are pioneering solutions that merge performance with sustainability to minimize microfiber pollution.
Synthetic microfiber pollution is a complex problem without simple answers. For professional women who rely on performance apparel, the best solutions combine sustainability with functionality. By choosing work garments with an eco-conscious focus, professional women take that sustainability mindset one step further, creating durability that works for women, the job and the planet.
Headline Photo: Dovetail Workwear's new Shop Pant incorporates CiCLO® patented technology. Photo courtesy of Dovetail Workwear.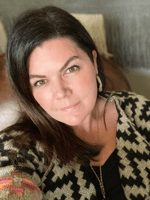 Kate Gaeir is founder, owner and principal at Akimbo Communications, a boutique public relations agency based in Portland, Oregon, specializing in the outdoor and active lifestyle industries.