While many companies employ research and development teams to create new processes within the energy industry, Black Powder Solutions (BPS) developed a solution to rid process and other equipment of iron compounds and contaminants that plague the refining, gas plant, chemical and pipeline sectors. While these contaminants deplete machinery life cycles and lead to costly repairs, they also have a negative impact on the environment by causing spills and uncontrolled releases of harmful greenhouse gases. The beauty of the Black Powder technology lies in its ability to be fully integrated into multiple scenarios, validating its importance with current refinement processes and others as technology develops.
According to Black Powder Solutions President, Roger Simonson, hydrocarbons and hydrocarbon derivatives contain black powder, an abrasive and reactive contaminant found throughout the energy industry. Its initial form is identified as iron-based compounds, silica and other minerals that are the result of microbial and chemical corrosion along with erosion. When the contamination accumulates, it wreaks havoc on pipelines, pumps, turbines, compressors, and various types of equipment used in refineries and other renewable energy production sources.
However, excellent news finds its way to the surface with the magnetic separation technology that Simonson and Black Powder Solutions developed. Simonson reasons that his magnetic separation technology not only improves system operations and increases production, but improves product quality and enhances workplace safety while reducing harmful impacts on the planet. With an efficiency rating of more than 99 percent for all ferrous particles and 95-plus percent for those of the non-ferrous category, the BPS Magnetic Separator System is essential in removing harmful contaminants that plague process equipment. Depending on the application, the BPS technology increases maintenance intervals from six months to two-plus years.
"Black powder causes unplanned shutdown for cleaning and repair," says Simonson. "By deploying our magnetic filtration technology, these costly services can be avoided."
Protecting the Planet and Profits
According to Simonson, the benefits can be felt throughout the refining arena and other energy production areas. Not only can magnetic separation protect expensive equipment and machinery, it also improves the product quality of refined products. By installing magnetic separation equipment from the gathering lines through to the customer, corrosion plaguing pipeline walls can be trapped and removed from systems. By eliminating the corrosion, the potential for unwanted release reduces in proportion. While money saved converts to profits earned, the environment avoids the harmful impact of what would have been a release prior to corrosion removal.
"Cleaning black powder from feedstock will reduce energy consumption and improve production," says Simonson. "Our technology accomplishes this with minimal flow restriction and high efficiency."
In a typical pipeline scenario, oil is sent to a refinery tank farm. BPS identifies black powder particles larger than 10-micron black powder particles buildup in the tank bottoms and displaces storage capacity. A very large amount of these particles is under five microns and are so small that they realize little effect from gravity and remain suspended and travel with the feedstock into the refinery. Magnetic separation technology can be strategically placed in varying areas of the refinery to clean black powder, such as magnetite precipitates, from the various hydrocarbon liquids during refining processes. By ensuring the highest standard of cleanliness for these liquids, energy professionals are proactive in reducing the carbon footprint. Eliminating failure points manufactured by black powder buildup directly contributes to carbon footprint reduction.
When considering the complete blueprint of the refinery footprint, magnetic filtration provides maximum benefit not just at the input and output of the refinery, but inside as well. Black powder slows the refining process by hindering equipment operation. Simonson indicated that heat exchangers are a critical application for the technology as they become plugged, reducing heat transfer efficiency and finally become plugged off, resulting in repair or replacement.
Extending Seals and Environmental Life
BPS partnered with Alliance Pipeline to help with a cyclopentane cogen heat exchange system. The goal included the reduction of pump seal changeout, increasing uptime, and reducing costly maintenance while protecting the environment. An updated report from April 2021 showed that the BPS technology continued to yield high efficiency allowing the customer to benefit from continuous annual OPEX and ESG reduction. Black powder buildup proved troublesome while prematurely wearing seals, pumps, meters, and other critical system components. This wear potentially could have caused losses of primary containment.
The seals themselves yield a significant cost of $20,000 each. While the results processed by BPS prove impressive, the time span mirrors the same. BPS partnered with a customer in the Permian Basin, and by providing a better-quality product of condensate, a return on investment was achieved in only two days. The customer required assistance with a 200,000 mmcf/d gas plant delivering plant-recovered stabilized condensate to a receiving terminal/pipeline system at a 5,000 barrel per day rate, but the product received from a third party via pipeline was contaminated with black powder.
BPS determined that sulfide contamination was 37 mg/kg and out of specification. This equates to a representation greater than 50 lbs/day of black powder based on 5,000 barrels daily. The receiving pipeline specification for sulfides was less than eight mg/kg. During testing procedures, BPS evaluated that the range of sulfides in the black powder samples averaged 100 mg/kg.
Because the volume of black powder contamination was so large, BPS designed a system that utilized two magnetic filters in parallel. System internals included 14 magnetic elements and an 882-pound holding capacity. With an estimated cleaning cycle of two weeks, a more extensive system offers extended cycles. With a two-week return on investment, even the current cleaning cycle provides significant financial savings to the customer. Increased profits were further realized by BPS' ability to avoid environmental disaster. Remediation practices command large price tags, and the best solution is to avoid lasting harm to the planet. Magnetic filtration removes harmful particles and leads to improvement in managing the carbon footprint.
Safety and Environmental Windfalls
Simonson believes the BPS technology offers multiple benefits throughout the energy sector when strategically installed in problem locations to reduce maintenance costs and increase profitability, safety, and environmental footprint. By reducing the maintenance intervals, the touch points decrease in parallel. This enhances workplace safety and aids companies in maintaining incident-free operations. If a repair or maintenance issue is eliminated, the potential risk of incident and injury no longer exists.
BPS magnetic filtration plays a prominent role in reducing the carbon footprint. Black powder contamination attacks critical equipment, including meters, engines, compressors and valves. Simonson says each one serves as a source of methane leakage. By implementing BPS' magnetic filtration system, black powder contamination sees a reduction and extended life of all potential equipment that could be damaged and allow harmful greenhouse gas to enter the atmosphere.
As the focus on reduced maintenance costs grows, so does the importance of efficiency and safety. BPS provides a solution that fulfills each of these pillars. With its ability to capture harmful contaminants at multiple locations, BPS can ensure the refining process, and others see an increase in productivity with a reduction in maintenance and non-productive time. BPS additionally sets a course for increased profits with a fine balance of safety enhancement at no expense to the environment. The BPS magnetic filtration technology offers a full-circle solution where all facets benefit and not at the cost of another.
"Our customers are seeing the benefits of our magnetic separation technology throughout their businesses," says Simonson. "They see it work in one area and recognize the opportunity in another area of their facilities. With a long service life of 25-plus years, the value our technology provides will continue to reduce operational costs of the business."
Headline photo: This is the company's patented technology that catches and rids fluids of black powder contaminants that can destroy equipment and reduce the value of the product flowing through the pipe.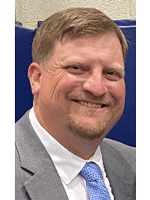 Nick Vaccaro is a freelance writer and photographer. In addition to providing technical writing services, he is an HSE consultant in the oil and gas industry with twelve years of experience. Vaccaro also contributes to SHALE Oil and Gas Business Magazine, American Oil and Gas Investor, Oil and Gas Investor, Energies Magazine and Louisiana Sportsman Magazine. He has a BA in photojournalism from Loyola University and resides in the New Orleans area. Vaccaro can be reached at 985-966-0957 or nav@vaccarogroupllc.com.