As energy companies concentrate on diversifying to increase profits and meet governmental regulations, the Port of Corpus Christi works to support them by embracing the future with a warm welcome to an energy transition revolution. With a prime geographical location and infrastructure capabilities, the Port has found a position to support the impending energy alternative and significantly contribute to preserving the planet.
Identifying himself as a "planner by trade," Jeff Pollack has contributed to the Port's clean energy contribution as the chief strategy and sustainability officer for the past four years. Focusing on large-scale land use planning and regulatory compliance, key performance targets concentrate heavily on carbon reduction and storage. With the implementation of a new storage strategy, the Port of Corpus Christi expects to develop an added revenue stream of abundant possibilities with carbon storage.
The Port includes about 30,000 acres of land with a considerable portion available for development. Partnering the ability to secure federal funding with the availability of real estate and infrastructure, the Port finds itself in a unique situation where it is home to a range of industries, most of which generate some level of carbon dioxide emission. To uphold its place in the clean energy economy, the Port strives to help manage those emissions. Capture and storage prevail as viable solutions.
The Port's already developed property acts as a target-rich environment in itself. Its network of pipelines and facilities already carries natural gas that releases carbon dioxide when converted to hydrogen. The Port can further accommodate its customers by meeting those capture and storage needs.
The capture and storage methodology enables the Port to serve as a solution provider for multiple reasons. Pollack indicates that the geology of the Coastal Bend—including the geology under Port-owned acreage—is very well suited for carbon dioxide storage.
Talos Energy and Howard Energy Partners established a lease option with the Port of Corpus Christi earlier this year to pursue carbon capture and sequestration opportunities on Port property. The venture capitalizes on Port real estate, Howard Energy Partners' transportation infrastructure experience, and Talos' subsurface specialties to create a decarburization hub offering solutions to all customers who utilize the port.
"We have a unique opportunity to use existing Port-owned rights-of-way to help connect target sources of CO2 with target injection locations on Port property," says Pollack.
While seeking to accommodate customers in all aspects available, the Port of Corpus Christi offers farther reach to customers outside its nearby vicinity. While customers like Howard benefit from proximity to the Port, others cover the significant distance to benefit from its ideal geographical location.
Wind energy is a fast-growing renewable energy source. The Port services green energy customers located elsewhere in the state, but whose product is pipelined to the Port. With a robust carbon injection and storage solution, the Port can further position itself in generating revenue and assisting these clients in reducing their carbon emissions.
The Port announced in May of 2021 that it entered a memorandum of understanding with Ares Management to develop infrastructure to support green hydrogen production and, separately, a directive to generate renewable electricity. This would include solar facilities, battery storage infrastructure and electrolyzers, which would be constructed on Port property. The downside seems slim to none.
The Port of Corpus Christi's carbon storage abilities see little limitation but an endless network enabling a bright future in emission reduction. The mapping of pipelines and reach on land is vast, but it can facilitate solutions for carbon storage solutions from a nautical vantage point. The port boasts a deep draft channel with decreased congestion in waterway traffic, as well as low rates of delay.
"We're working to develop both onshore and offshore geologic storage of captured CO2," says Pollack. "The availability of an offshore storage option will bring a different order of scalability to our carbon management solution."
The land use, offshore component and existing infrastructure allow the Port to offer multiple services instead of one singular response. Those searching to produce hydrogen can partner with the Port in these ventures and access the carbon capture aspect that enables low-carbon hydrogen to be produced from natural gas. While the product is distributed and transported, the carbon dioxide can be directed to an injection and storage site at the port. This enables a rich response levied by the Port of Corpus Christi.
"Diversity in energy options is the order of the day," says Pollack. "We're working to cultivate new energy commodities even as we continue to invest in infrastructure that supports our core customer base."
Pollack identifies the crucial role that location plays in the drive for efficiency. Customers who utilize the port and its services repeatedly capitalize on the location factor because of the multiple benefits offered across the board. As society calls upon the energy sector to develop alternate or better solutions, the Port can be a strategic ally.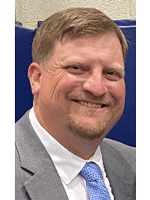 Nick Vaccaro is a freelance writer and photographer. In addition to providing technical writing services, he is an HSE consultant in the oil and gas industry with twelve years of experience. Vaccaro also contributes to SHALE Oil and Gas Business Magazine, American Oil and Gas Investor, Oil and Gas Investor, Energies Magazine and Louisiana Sportsman Magazine. He has a BA in photojournalism from Loyola University and resides in the New Orleans area. Vaccaro can be reached at 985-966-0957 or nav@vaccarogroupllc.com.