Welcome to the inaugural issue of ENERGIES Magazine! We are excited to bring you the latest publication from U.S. Energy Media, which joins OILMAN and OILWOMAN Magazines, and will focus on renewable energy across the spectrum and the people who power those industries.
We are thrilled to feature Abigail Ross Hopper, CEO of Solar Energy Industries Association (SEIA), as our cover story interview. Hopper gives us an insider's view of the state of solar. In its Short-Term Energy Outlook, the U.S. Energy Information Agency (EIA) forecast that solar would account for five percent of electricity generation this year, ramping up to 20 percent by 2050. According to the U.S. Bureau of Labor Statistics, "solar photovoltaic installer" is one of the fastest-growing professional roles in America. Based on the information provided by those sources, the future looks bright for the solar energy industry and it will remain a hot topic in future issues of ENERGIES Magazine.
Currently, wind is the number one source of alternative energy in the U.S. and, in 2020, provided about 8.4 percent of total U.S. utility-scale electricity generation (EIA). In this issue, we look at both the offshore and onshore wind industries, as well as other facets of the renewable energy sector, including hydropower – the second largest source of alternative energy in the U.S. – electric vehicles, as they gain a greater share of the automotive market, and even wine and alternative energy pairings (Chardonnay, anyone?).
We look forward to bringing you the latest stories in energy across the three platforms as we take an "all of the above" approach to powering our world and meeting its energy demands. We hope your knowledge of renewable energy will be enriched by ENERGIES Magazine.
Don't miss the Summer quarterly issue coming in June!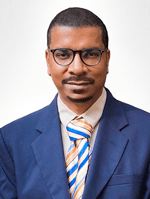 The CEO of U.S. Energy Media, Emmanuel Sullivan is a technical writer who has built up his profile in the oil and gas industry. He lives and works in Houston, where he publishes Oilman and Oilwoman on a bimonthly basis, and Energies quarterly, distributing the magazine to energy thought leaders and professionals throughout the United States and around the world. At a time when technology is rapidly changing, he provides an invaluable service to oil & gas, and renewable energy executives, engineers, and managers, offering them both broad and specific looks at the topics that affect their livelihoods. Sullivan earned his BA in Communications at Thomas Edison State University and his MA in Professional Writing at Chatham University.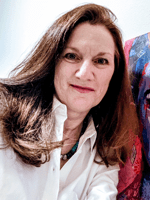 Rebecca Ponton has been a journalist for 25+ years and is also a petroleum landman. Her book, Breaking the GAS Ceiling: Women in the Offshore Oil and Gas Industry (Modern History Press), was released in May 2019. For more info, go to www.breakingthegasceiling.com.