Emmanuel Sullivan: Who is ZeroNox and what is your business doing?
Robert Cruess: ZeroNox is a leader in innovative clean tech solutions mostly focused on the off-highway and heavy equipment market. Practically speaking, this means that we partner with original equipment manufacturers (OEMs) and fleets to provide them with our proprietary electric powertrain platform while developing and deploying renewable microgrids to support this mass vehicle electrification.
ES: Do you have a certain market you focus on?
RC: Our headquarters is located in the San Joaquin Valley, the breadbasket of the United States, so we definitely started the company to help the agriculture community. However, we have evolved quite a bit since releasing our products and seeing the needs in the overall marketplace. We also look at mining, construction and other industries. We generally try and stay away from the on-road market, which can require certain certifications and red tape that we are not interested in navigating, and the on-road market is quite inundated, while we are a first mover in the off-road markets.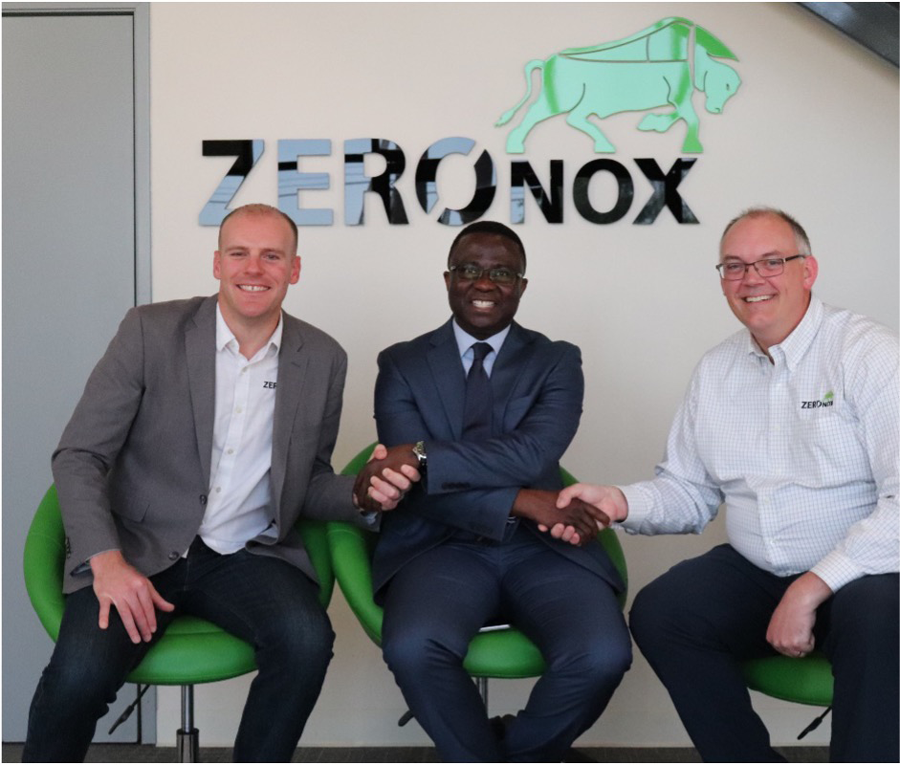 ES: What is ZeroNox's differentiating strategy in the clean tech space?
RC: Our differentiating strategy is the value proposition to our partners of a scalable and agile solution, where we provide them with high-performing electric powertrains engineered to their application that we will continually be supporting and upgrading. With the rapidness of new advancements in technology and innovation, it is important to OEMs that the products developed today will not be outdated tomorrow. Also, we support and deploy the infrastructure to effectively power these fleets which are through renewable microgrids. We look at clean tech solutions through three interconnecting lenses: Is it clean, is it higher-performing, and is it economical? This has become the ethos for our ZeroNox solutions.
ES: What would a ZeroNox renewable microgrid look like?
RC: Our renewable microgrid solutions utilize renewable energy sources, such as wind, solar, hydro or thermal, with a battery energy storage system to provide green energy distribution to our partners. They are paramount to maximizing energy distribution, energy independence, security and true sustainability. They provide the ability to optimize clean energy while mitigating the risks of dealing with potential catastrophes and security breaches. They are the key to managing the electricity needs of our mass electric vehicle deployments.
ES: How did you choose your battery chemistry for the ZeroNox batteries?
RC: Our focus is using lithium iron phosphate both for our vehicle batteries and for our energy storage systems. Obviously, for economies of scale, it makes sense to use the same cell types across all of our products, but we also are looking to utilize our ability to recycle vehicle battery cells into our energy storage systems when developing our ZeroNox battery recycling plan. The cells used in energy storage systems have a much easier life cycle and so combining them from second life cells of previous EV batteries makes sense.
From a performance standpoint, lithium iron phosphate is as good as it gets right now. You lose a little on energy density compared to a battery chemistry like a nickel manganese cobalt but, with increased performance and longevity of life cycles, it makes sense. Then there is the safety aspect. Lithium iron phosphate has one of the lowest thermal runaways of most commercial battery chemistries, which is extremely important to us. As an overall business plan for our battery solutions, though, we are agnostic to chemistry and we are always looking for better solutions as innovation occurs.
ES: Where do you see the intersection of battery storage and EVs?
RC: The battery storage side is important as we evaluate one of the main reasons for the global desire of mass vehicle adoption, which is emission removal and sustainability. EVs are zero emission, but where do they get their power? If the grid that we use to power up our "clean" EVs is dirty, then have we really succeeded in emission removal and sustainability?
For instance, in California we have regulations that all new vehicle sales must be EVs by 2035, but our grid is about two-thirds dirty with carbon intensive fuels. Also, the current grid can't even handle the energy requirements of California today. What would that look like with all vehicles being electric? We need more power, we need that power to be clean, and we need the ability to store that power to be used at the appropriate needed times. That looks like renewables paired up with battery energy storage systems.
ES: Are renewable microgrids a viable solution to our power needs?
RC: I believe so. One of the great things about renewables is that we can utilize an array of clean power-generating technologies based upon the geographic location of the need and then pair it with a battery energy storage system for dependability. So, where it is sunny using solar, where it is windy using turbines, where there is moving water using hydro, etc. Innovation is going to be essential in driving this forward with more efficient technologies. At ZeroNox, we are working on various new technologies for our microgrid applications.
For example, we have built a thermal energy conversion system that uses waste heat to move a phase-changing flood through a proprietary-designed pressurized system to drive a shaft and produce power. Much smaller footprint than solar and significantly more efficient. Deploying these types of new innovations will assist in maintaining viability for the power needs we will continue to have.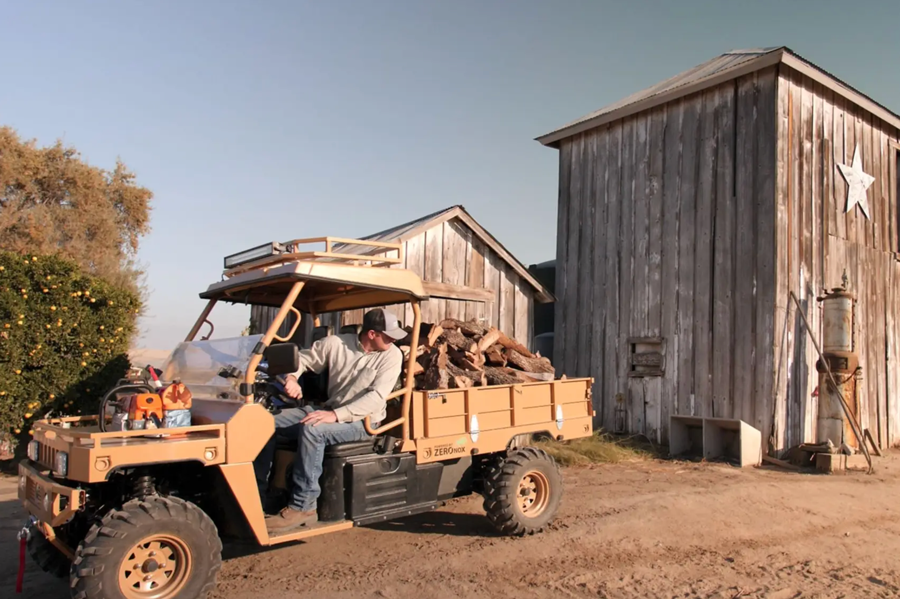 ES: Is there a big project that ZeroNox is working on right now that you can share with us?
RC: We just signed a contract with the Jospong Group of companies in Ghana to electrify its fleet of 1,000 refuse trucks over the next couple of years. It is one of the largest companies in Africa. I believe it has around 60 subsidiary companies, and one of the largest of these subsidiaries, Zoomlion, operates waste management throughout Ghana. Now I know I said we usually stay away from on-road vehicle applications, but in Africa there is no differentiation between on-road and off-road, so it fit into our purview.
One of the major considerations to this project is how to effectively charge all of these refuse trucks once we get them electrified. Of course, they want to charge them at night while the vehicles are down, but imagine trying to charge 1,000 refuse trucks at the same time. So, we have to design smart systems for staggering the charging while also utilizing the hydro power of a large dam nearby. We are starting by electrifying three of the trucks and once the performance metrics have been passed, we will move on to the mass electrification of the fleet. The environmental impact of this project over a five-year period looks like 400,000 metric tons of CO2 will be eliminated, which is the equivalent of having 18 million mature trees. And the cost-benefit analysis looks like an ROI of under two and a half years and savings of $323MM over that five-year period. Worthwhile in every measurable category!
Headline photo: ZeroNox Team in Ghana analyzing electrification of the Zoomlion refuse trucks. Photos courtesy of ZeroNox.
The CEO of U.S. Energy Media, Emmanuel Sullivan is a technical writer who has built up his profile in the oil and gas industry. He lives and works in Houston, where he publishes Oilman and Oilwoman on a bimonthly basis, and Energies quarterly, distributing the magazine to energy thought leaders and professionals throughout the United States and around the world. At a time when technology is rapidly changing, he provides an invaluable service to oil & gas, and renewable energy executives, engineers, and managers, offering them both broad and specific looks at the topics that affect their livelihoods. Sullivan earned his BA in Communications at Thomas Edison State University and his MA in Professional Writing at Chatham University.