Charting the course is a nautical term that mariners use when they are determining where they want to go. In order to do this, they need to consider where they are today, where they want
to go, and how to navigate the waters to get there.1
A group of women suits up to fly offshore to the Mariner oil field, as the video opens, and then boards a helicopter which flies out over the North Sea to its destination. Among them is Hedda Felin, then Equinor's senior vice president, U.K. and Ireland offshore, Andrea van Overveldt (lead engineer operations), Sian LIoyd Rees (U.K. country manager Aker Solutions), and helicopter pilots, Captain Maxine Ackerley and Captain Annemieke De Vries, CHC Pilots. Created in celebration of International Women's Day 2019, it is a collaboration between CHC Pilots and Equinor, showcasing an all-female team of helicopter pilots and engineers.
"This is a great day," Felin is filmed saying. "Through this visit, we mark the International Women's Day by showing all the opportunities there are in our industry for women in operational roles and also our commitment to diversity."
As the video comes to a close, Felin concludes, "As we transition into a low carbon future, we need to work in new ways and we need to respond to very complex demands, and a diverse workforce will enable us to do so."
While, at the time, she was referring to the energy industry, she would carry this philosophy with her when, just a year later, she made the decision to leave a 14 year career with Equinor (formerly Statoil prior to a 2018 rebrand) and accept the "challenge" of becoming CEO of Hurtigruten, one of the brands under the umbrella of the Hurtigruten Group, formally assuming the role March 1, 2021. (In November 2022, she was appointed chairperson of the board of Hurtigruten Svalbard AS.)
"I thought maybe I would be in that sector and that company for the rest of my life," Felin says, crediting Statoil/Equinor with providing valuable leadership development and exposure to multiple facets of the business. "I've been through the entire value chain from the exploration of oil and gas to retail."
In her last two roles with the company, which is the largest in Norway by market capitalization, she headed up the U.K. Continental Shelf out of Scotland, which was an opportunity to be involved with both oil and gas and the world's first floating wind farm (Hywind Scotland, which was commissioned in 2017). Her career then culminated as head of the CEO office, as chief of staff to CEO Eldar Saetre, prior to his retirement in November 2020. "That was a couple of very interesting years for me."
The Pride of Norway
Even so, the opportunity to lead Hurtigruten was too enticing not to accept. Felin calls her appointment, "A very special opportunity for a Norwegian and a big privilege to be the CEO. All Norwegians know this company and [like Equinor] it is another strong brand in Norway."
This year, Hurtigruten celebrated its 130th year transporting goods and local passengers, as well as tourists, along the Norwegian coast to 34 ports of call and, because of that, Felin explains, "It's called the lifeline to Norway. Everyone living on the coast has their relationship to this company, and the daily operations, with its very critical infrastructure."
"It's the legacy and the privilege," Felin says. "Truly, this is the pride of Norway. I was intrigued by the responsibility to take care of the past and the history and the heritage but, most of all, to be able to push another industry, which also needs to be sustainable in the future."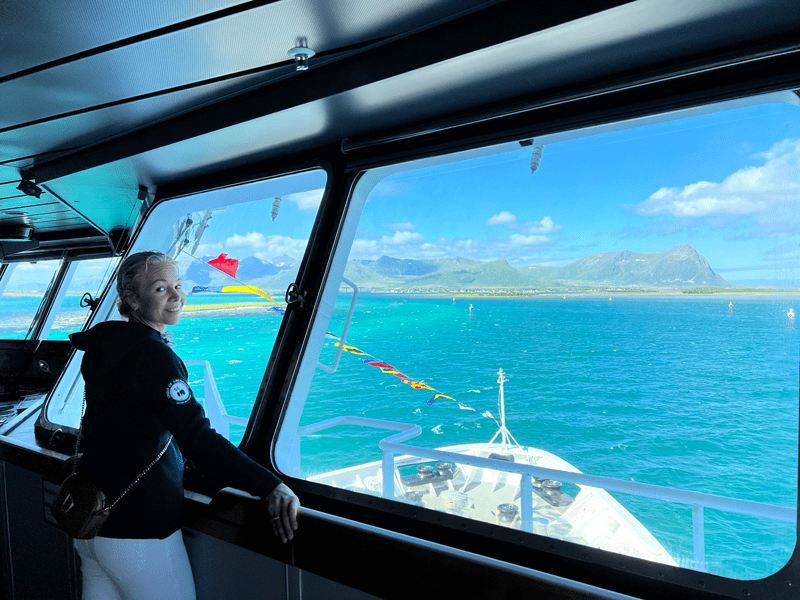 While it was a thrilling opportunity for Felin personally, it came in the midst of the COVID-19 pandemic. Confident she could lead the company out of that "extremely tough time and continue to build a positive journey ahead," instead it dragged on longer than she (or anyone) could imagine. The rules and regulations that were enacted during the pandemic made it extremely difficult for the company to fulfill its mission, its social contract, and its contract with the state to deliver goods and freight along the coast.
One of the keys to the company's survival was negotiating with the government to continue to transport the critical services of the lifeline. "We were in a different spot than cruise companies because of this lifeline issue – we're part of something else – so it was good for everyone to be back at work. We have over 1,000 seafarers that really wanted to work. It impacted a lot of people and also suppliers on the coast."
"These ships cost as much every day without tourists, so it was a very tough financial situation," Felin acknowledges. It was also difficult for her, as the new CEO, not to be able to meet her employees. As the company gradually opened back up and resumed its normal routine, Felin says there was excitement up and down the coast with flag waving and choral singing.
"It's been a challenge – and I like challenges – but this was a little bit longer than I [expected]. Now we are in a good spot and have a really good year behind us."
Precedent Setting Initiative
Despite the hardships, Felin looks back with pride in her team and her crew and how they "spent this time wisely." It enabled her to build a strong, close management team that prioritized its objectives and took advantage of the time to cultivate the corporate culture in a broader sense, which Felin says is one of the areas where it has been very useful to bring her knowledge and expertise from oil and gas and energy into the maritime sector.
"We've worked for me to set very clear expectations on safety and also sustainability, and that was actually when we came up with the idea of the Sea Zero project. In difficult times, we force ourselves to also set aside time to think creatively."
The cleverly named Sea Zero, announced in June just weeks before the company's 130th anniversary celebration, refers to Hurtigruten's ambitious plan for its first zero emissions ship to be unveiled in 2030. With maritime shipping accounting for over three percent of global greenhouse gas (GHG) emissions and, according to Hurtigruten, only 0.1 percent of ships worldwide currently using zero emissions technology, this is a precedent setting initiative given that the ultimate goal is for future ships to be electric and run on batteries that are charged in port.
Sea Zero has embarked on a two year trial period, where the concepts will be tested and developed. According to the company, the current research and development phase focuses on battery production, propulsion technology, hull design and sustainable practices that reduce energy consumption to an absolute minimum. The ship will feature retractable sails with solar panels, artificial intelligence maneuvering, contra-rotating propellers and multiple retractable thrusters.
To further its environmental stewardship, Hurtigruten is upgrading its current fleet of seven ships and converting them to battery hybrid powered vessels (something its sister company, Hurtigruten Expeditions, did in 2019 when it debuted the world's first battery hybrid powered ship, the MS Roald Amundsen). In addition, a variety of technologies will be employed in order to cut CO2 emissions by 25 percent and nitrogen oxides (NOx) by 80 percent. Norway has long been a leader in the maritime sector, but Felin says, "I would like to be part of putting Norway in the forefront of being the leading green maritime industry in the world."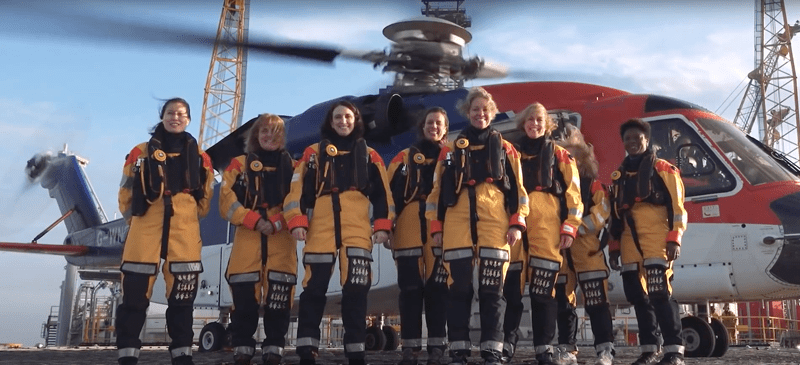 Leaving A Positive Footprint
Acknowledging that "Equinor and the energy sector will always be very big part of me and who I am," Felin says, "I see it as my mission actually to bring that passion that I have from the energy sector over to this sector, especially on the environmental, social and governance (ESG) side."
Recognizing some of the "bold moves" the company has taken in its history – ceasing to use heavy fuel oil 13 years ago and removing single use plastics from its ships a decade ago – and calling its recent commitment to environmental upgrades through hybridization of its vessels "very clear visible investment and initiatives," Felin believes, "There's so much more we can do."
Like the oil and gas industry, the maritime industry has been criticized for the environmental impact it leaves behind. Because of this, Felin says, "It's extremely important to differentiate ourselves," and one of the ways Hurtigruten is doing that is by buying local and, when possible, hyperlocal (including seafood, such as herring, scallops and salmon found in Norwegian waters).
"We have zero emissions," Felin explains, "[because] it's locally sourced, but there's no transport involved and what I find really important is we keep so many local suppliers alive on the Norwegian coast. It is key for me that we leave a positive footprint."
Lifting the Entire Maritime Industry
"Caring for the coast" is Hurtigruten's slogan and Felin believes that has to encompass all aspects of ESG across the company's trio of brands (the Hurtigruten Norwegian Coastal Express, Hurtigruten Expeditions and Hurtigruten) in order to ensure the future of travel and continue development of the green value chain.
"Norway is going to take the lead," Felin asserts. "We can do this, but we need to do this together. We want this to be something that lifts the entire maritime industry, so we want to be transparent and share and we have selected certain key partners in Norway. Going on to the next phase is super exciting." She says there was an overwhelming response in the market, as well as globally, when Hurtigruten made its Sea Zero announcement.
"Yes, it was bold," Felin says, "but it is possible."
She wants to be clear: "I am not promising to have an entire fleet emission free by 2030 but, if we get this ship [launched] as a pioneer ship by 2030, I think that would be extremely good news for the industry. It is possible if we think about it in the new way."
1Source: "The Power of Charting the Course" by Matt Wilhelmi, Strategic Voyages Business Consultant
Headline Photo: Hurtigruten CEO Hedda Felin in Svalbard. Photos courtesy of Hurtigruten.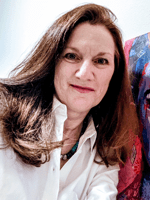 Rebecca Ponton has been a journalist for 25+ years and is also a petroleum landman. Her book, Breaking the GAS Ceiling: Women in the Offshore Oil and Gas Industry (Modern History Press), was released in May 2019. For more info, go to www.breakingthegasceiling.com.