When four MIT graduates pooled resources to locate prototyping lab space in Cambridge, Massachusetts in 2011, they didn't realize they were starting a business incubator; they simply needed affordable workspace. By banding together to save money on rent, the founders of what became Greentown Labs discovered that the environment itself led to breakthroughs both in the creation of new technology and speed of product delivery. As word spread that shared equipment, flexible spaces and a co-located group of engineering talent increased startup success, Greentown Labs became a leading climate technology business incubator that has recently expanded from Boston to Houston.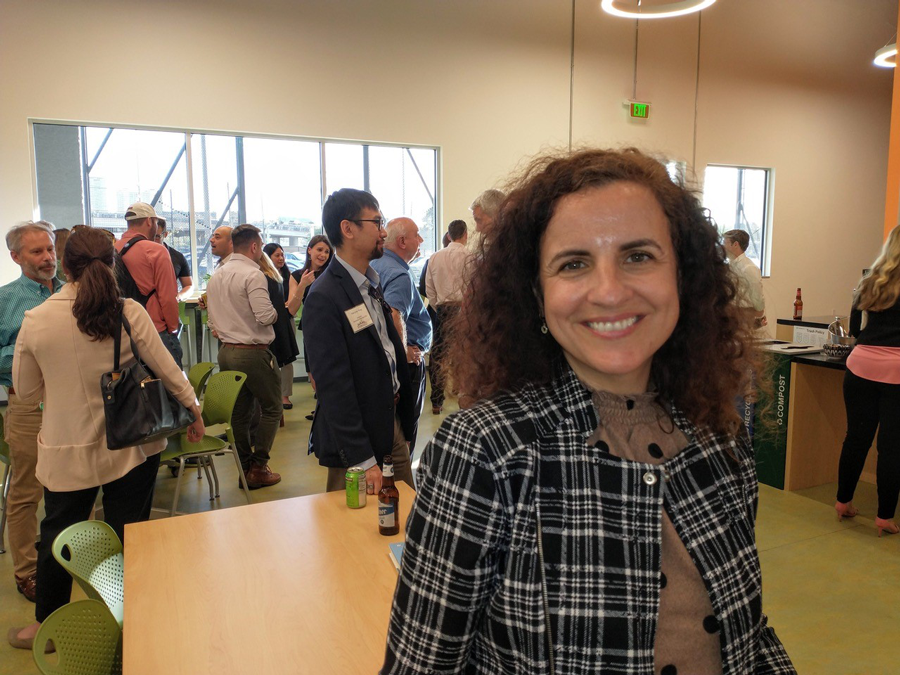 "We know that climate tech startups need resources: partners, hardware, software and professional services," says Juliana Garaizar, head of Greentown Labs – Houston. "We are a mission-driven organization that convenes, connects and inspires entrepreneurs to advance climate solutions."
"Houston, as the energy capital of the world, wants to lead the energy transition," Garaizar says. "Our business, academic and political leaders support global goals to limit temperature rise, to decarbonize, to build climate solutions. Greentown strives to provide a place where entrepreneurs with potentially disruptive, innovative product ideas can develop businesses and prototypes."
Garaizar proudly tours visitors through GLH's 40,000 square foot facility, which includes a machine shop, an electronics lab and 3-D printers. High-bay warehouse space is available for research, development and storage. "In the year we've been open, we have welcomed almost 70 members (startup companies)," Garaizar says. "Members get co-working space, conference rooms, training, a speaker series, free software licenses for expensive products such as SolidWorks, and community events that help startups connect with potential partners and investors."
Garaizar was recruited to lead Greentown in early 2020. Originally from Spain, she is an experienced business portfolio manager who has worked in finance in France, Singapore and the United States. She relocated to Houston in 2011 and worked with the Houston Angel Network, an investor group, before being tapped to lead the Greentown effort. In just one year, Garaizar recruited a local advisory board and 27 founding and grand opening partners that contributed to the renovation of a former Fiesta Mart into a modern workspace.
"We have amazing community support," she says, listing a who's who of Houston leaders, including Chevron, the City of Houston, the Greater Houston Partnership, NRG, Rice University, Reliant, BHP, Tudor, Pickering & Holt, and Vinson & Elkins, who provide both cash and in-kind donations to help underwrite Greentown's operating costs.
Memberships for startups begin at $450 per month for support services, a desk and access to all community tools and lab spaces. Additional rent is paid by companies needing warehouse and secure research and development space.
To become a member of Greentown, entrepreneurs complete an application, which is reviewed first by a selection committee that includes both Houston and Boston staff members. Criteria include climate impact, business potential and community fit. Garaizar says, "We need all hands on deck, so we try to avoid pitting members against each other, preferring to build an ecosystem of founders that can collaborate to bring the best possible products to market."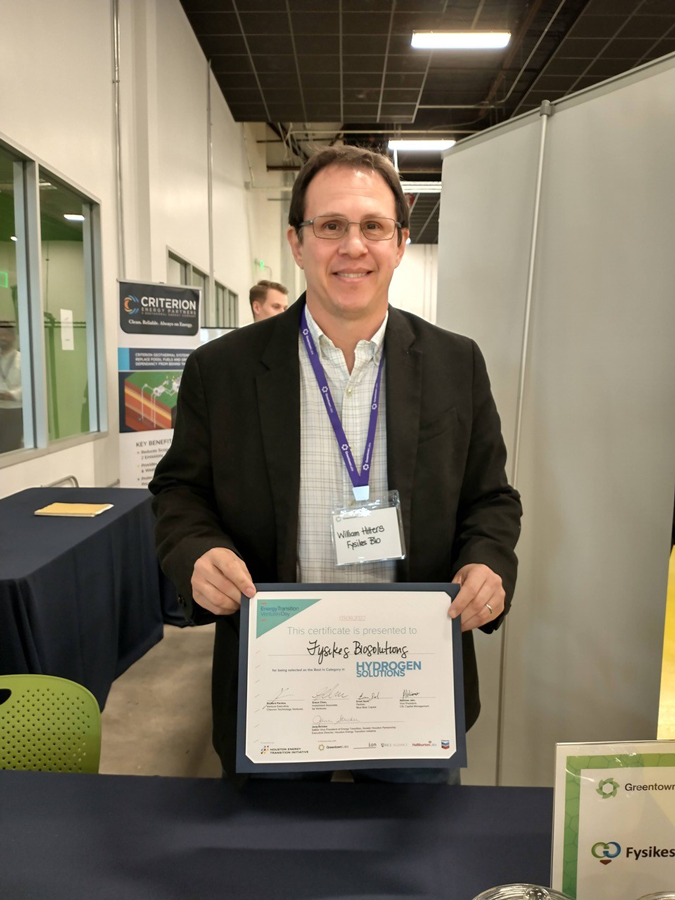 Fysikes Biosolutions, which is developing green hydrogen and carbon-sequestering biochar from agricultural sector organic waste, is one of the Greentown founding members. William Hitters, cofounder of Fysikes, particularly values guidance from the Greentown staff. "They've connected us with potential sponsors, which has been extremely helpful." Katz Water Systems is another founding member. Aiming to deploy water purification and desalinization technology in difficult-to-service locations such as oil fields, Katz's patented modular system performs multiple distillation processes inside one piece of equipment and will be field-tested by the U.S. Air Force later this year. The power source for running the system is typically natural gas often flared on-site. However, CEO Gary Katz is prototyping a new solar-powered water purification module in the parking lot at Greentown Labs – Houston.
A relatively new member is Parasanti, an Austin-based cloud computing company, that provides secure software, which allows operators to access actionable real-time data in a variety of remote locations. Carrie Horazeck, president of Parasanti Commercial, says her company joined Greentown because Houston "is the intellectual epicenter of the energy transition." Colin Ardern, CEO of startup Applied Bioplastics, agrees. "Greentown has the ability to connect us with their sponsors and potential partners or investors. The collaboration opportunities are incredible."
Garaizar hopes to build on the organization's success. Since 2011, 88 percent of the 450 startups that have partnered with Greentown nationally are still in business. Collectively, they have created approximately 8,500 jobs. "To accomplish an energy transition successfully, we need to embrace many problem-solvers all at the same time." The support of both a local advisory board and Greentown's national board of directors, she says, is critical.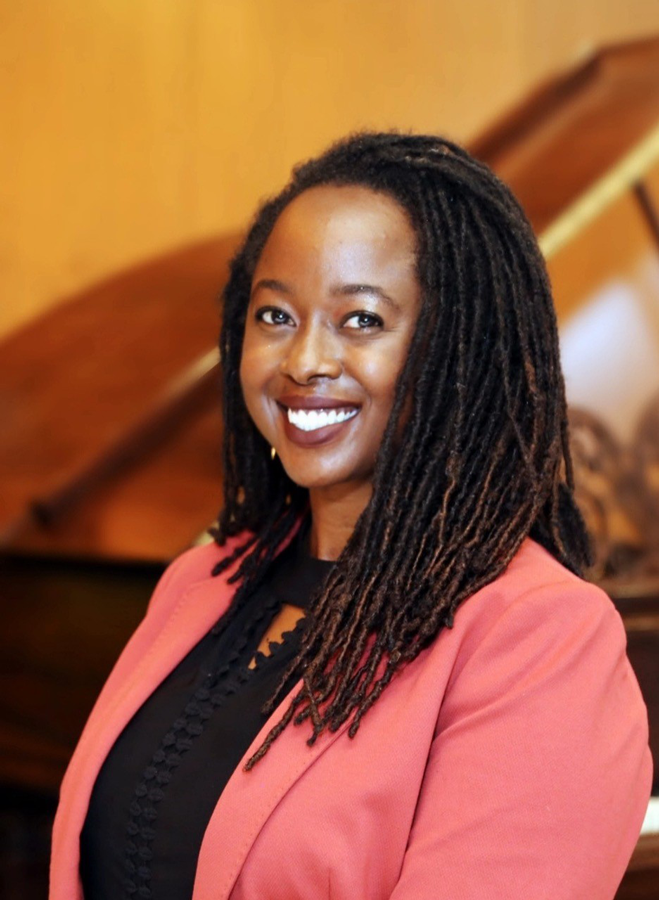 Dawn James is a Houston resident who serves on Greentown's national board of directors. James holds both bachelor's and master's degrees in geoscience, specializing in fluvial sedimentology, numerical modeling, big data and predictive analytics. James worked in roles across the geotechnical engineering, water resources and energy sectors before transitioning to her current professional role as Microsoft's Global Director for Energy and Sustainability. "I'm interested in the convergence of industry and technology," James says when asked why she serves on Greentown's board, and highlights the importance of "intentional steps toward global sustainability goals as well as environmental equity on issues like supply-chain procurement and sourcing materials."
As a board member, James is focused on the organization's strategic direction. "But when I hear an idea that has global or vertical appeal, I engage. I like to get down to the why. Why is this important?" She answers her own question: "We all live on this planet. The status quo is not an option."
Garaizar concurs. "Change is needed. The big question is how to get there. Our members are working on a broad range of climate tech concepts, from better energy efficiency in the built environment to energy data management solutions to pollution control and remediation systems." Garaizar points out that a new program intended to accelerate technology within low carbon hydrogen has just been launched in collaboration with Shell, Epri and the City of Houston.
"By deploying an all-of-the-above approach and supporting many ideas, we bring together traditional oil and gas companies, utilities, resiliency and renewable energy entrepreneurs, who are developing actionable technologies to accelerate Houston's energy transition."