"If oil went away tomorrow, millions of people would die – not just because of not being able to turn on the light switch – but our whole system. We need to start changing that, obviously, but it can't be done overnight."
Not exactly what you would expect to hear from someone whose whole life has been deeply rooted in environmentalism, a filmmaker who has made two films in the last four years that have focused on climate change. But documentary producer Susan Kucera says she grew up with a "grounded look, a more realistic environmentalism – humans are the way they are."
That worldview was instilled in her by her father, the multi-hyphenated, world renowned volcanologist-glaciologist-geomorphologist, Dr. Richard Kucera, as she was growing up first in Canada and later on the island of Hawaii. Her nascent career in filmmaking started under his tutelage at the age of just nine when she assisted him in making educational shorts for the iconic Encyclopedia Britannica Film Corporation.
Perhaps it's genetic; Kucera is multi-hyphenated herself. Academy Award winning actor and environmental activist Jeff Bridges, who has collaborated with Kucera on her last two documentaries, Living in the Future's Past and Hot Money, says, "She's such a talented director-cinematographer-photographer-writer – and she's also a very talented artist." It's a mutual admiration society; the two are effusive in their praise of each other and that rapport is evident in their work together.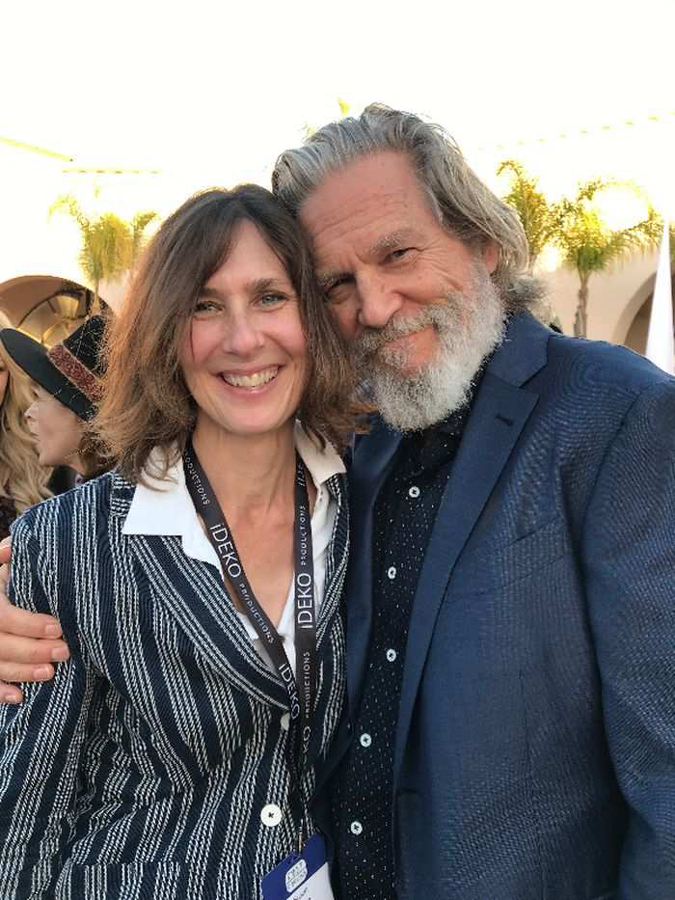 Trading on Thin Air                                                                    
Given her background, it's not surprising that Kucera's first full-length documentary was Trading on Thin Air (2008), featuring the late journalist Alexander Cockburn, co-author of Five Days that Shook the World: Seattle and Beyond, which chronicled the successful attempt by 50,000 activists to shut down the 1999 World Trade Organization (WTO) Ministerial Conference in Seattle, Washington, in protest against what they felt was the commercialization of environmentalism by Big Business.
Trading on Thin Air deals with carbon trading, which is described by the United Nations Climate Change as:
Emissions trading, as set out in Article 17 of the Kyoto Protocol, allows countries that have emission units to spare – emissions permitted them but not used – to sell this excess capacity to countries that are over their targets. Thus, a new commodity was created in the form of emission reductions or removals period since carbon dioxide is the principal greenhouse gas, people speak simply of trading and carbon. Carbon is now tracked and traded like any other commodity. This is known as the "carbon market."
In the film, Kucera interviews people on both sides of the political spectrum to get their views on carbon credit trading. Because of the dry subject matter, she tried to interject some humor by using improv actors to explain the concepts. "The long and short of it is, for different reasons, both people from the right and the left did not think carbon credit trading was a good idea. They managed to find common ground. "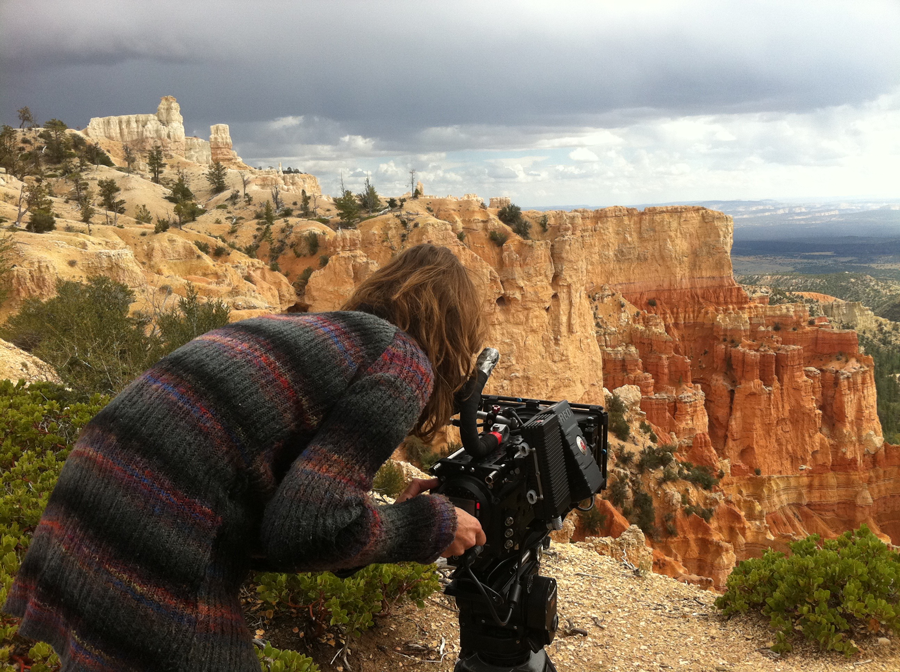 Breath of Life
Unbeknownst to Kucera, it would be her 2014 documentary, Breath of Life, that would be the catalyst to a working relationship that has become an enduring friendship with Bridges. She and executive producer Jim Swift, with whom she has worked on most of her films, were looking for a narrator for Living in the Future's Past, and approached Bridges, who asked to see one of her previous films. Watching Breath of Life was all it took for Bridges to commit.
The film explores Hawaiian culture, a topic near and dear to Kucera's heart, as she has lived on the island part time since she was a teenager. "I grew up there because my dad was doing research on the eruption of the volcano, Kīlauea, back in late 1974, and I had the privilege of going to school there and getting a really nice introduction into Hawaiian culture."
When her father was invited to be a guest researcher at the University of Hawaii, the family moved from Vancouver to Oahu. "They would actually fly him over to the Big Island [to study the volcano] and he used to come home with singed shoes. I remember thinking, 'That's getting a little too close!'"
In making Breath of Life, Kucera wanted to capture a realistic portrayal of the "earth island" given its isolation. "It's 2,000 miles from anywhere else. It's a really good look at how that culture developed over a period of a couple thousand years with no contact. I think when Captain Cook went there, and saw how they had cultivated the land, he thought they could have lasted that way forever. [Now], the energy – and even the food – has been imported." (According to Hawaiian Electric, over 80 percent of all the energy used in Hawaii for electricity, surface and air transportation comes from imported fossil fuels, mostly oil and some coal, but Kucera notes that Hawaii is making great strides in renewable energy and the production of local food.)
That same year, Kucera went in a totally different direction and, instead of focusing on the environment, released a documentary called For the Love of Tango. On the face of it, the film is about a blind man's immersion into the Argentine tango culture, but, ultimately, it's about our ability to communicate with one another regardless of any differences. Describing it as an "absolutely beautiful film," Kucera wanted to capture the passion that tango dancers have for the dance, something they often have difficulty conveying outside of the art form.
Living in the Future's Past
Kucera then returned to her roots as an environmentalist with 2018's Living in the Future's Past, as she turned her camera lens toward examining human behavior and the impact consumerism has on the natural world around us. It is the vehicle that began her partnership with Bridges, whose distinctive baritone narrates the film, which he also co-produced. The result is an award winning documentary that received the UN gold medal for Outstanding Achievement in International Communications, which best exemplifies the ideals and goals of the United Nations.
Long after the film is over, Bridges' voice lingers in your mind. "Ecology. It's a word derived from the Greek "oikos," or household. It's the study of the relationships that interlink all the members of the earth's household. We can't think of ecology as only existing over there – beyond – because it has no boundaries and is in a state of constant flux. Ecology is intimate, coming right up to our skin, and through it. It's permeable, and borderless – and chaotic. The internal and the external are always entwined. So, when we speak about sustainability, what is it that we hope to sustain?"
Hot Money
Expanding on the themes they explored in Living in the Future's Past, Kucera, Bridges and Swift teamed up again for the 2021 documentary, Hot Money, which had the misfortune of premiering in the midst of the worldwide COVID-19 pandemic.
One of the hallmarks of Kucera's films is they bring together a diverse cast of experts that reads like a Who's Who of the best and brightest minds in their respective fields, whether that's science or finance or economics or energy industry insiders such as ALLY Energy CEO Katie Mehnert, former Shell executive Peggy Montana, chief science and technology officer at ENGIE Dr. Michael E. Webber, all of whom offer commentary in Hot Money, and retired four star general Wesley Clark, who features prominently in both Living in the Future's Past and Hot Money. 
After the success of their initial collaboration – or as Bridges refers to it, "getting into cahoots with Susan Kucera" – he appears in and is co-executive producer of Hot Money, which explores one of the most pressing issues of our time: climate change. Kucera describes it as a "nuts and bolts view of how the machinery of our money system contributes and reacts to climate change."
It's also a cautionary tale "about [natural disasters] making homes impossible to insure and the ripple effect that will roar through the financial system that seem as startlingly prescient as the scenes describing populist breakdown in a country like Venezuela and how it can happen here. It offers a glimpse into our future and a chance to avoid the dangerous course we are on."
Despite being a weighty film, Kucera says, "We had so much fun making Hot Money." It even became a family affair when her daughter Anna Kirsch, who is working on her PhD in English Literature with a focus on Environmental Humanities, helped create the concepts for the cartoon sketches by New Yorker cartoonist Kaamran Hafeez, which are shown throughout the film, in an attempt to make it more viewer friendly.
12th Hour
Set to be released on Amazon in January 2023, Kucera and producer Jim Swift's newest documentary rounds out her filmography on climate change. Kucera says Swift wanted to make a film that does not "sugar coat" the issues. 12th Hour is that film. It is described as being "brutally honest" in countering the "hopeful delusions" many people harbor about the situation the world faces.
Narrated by Emmy-nominated actor David Morse, the film, which Kucera describes as "a little darker, but still beautiful," asks the thought-provoking question, "Are humans even capable of solving the climate crisis?" Like Kucera's previous films, experts from disciplines as diverse as anthropology to evolutionary biology, as well as several prominent Native Americans, provide their insights on how we evolved and the long-term challenges we face.
 12th Hour will be screened at the upcoming United Nations Association Film Festival. Through the Video Project, DVD licensing of the film is being offered free of charge to grades K through 12 for educational purposes, and has already been shown in hundreds of schools.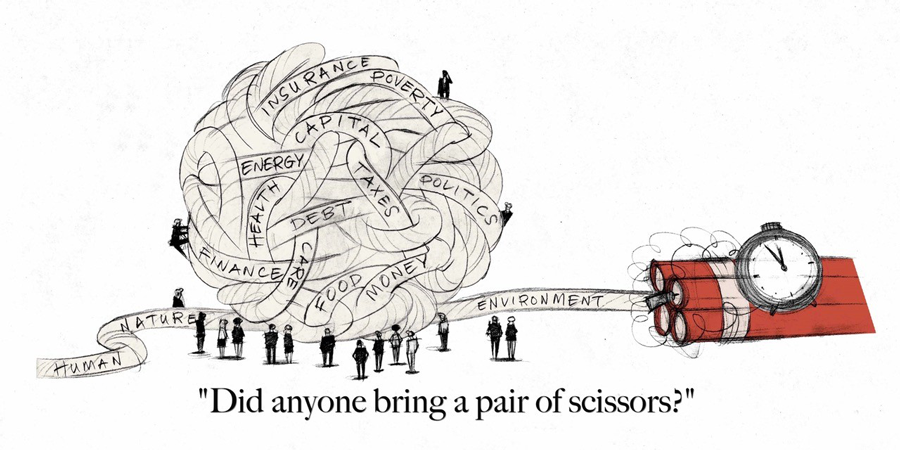 In Development
Kucera, never one to rest on her laurels, is working on two more films with producer Jim Swift. One is a biography of American evolutionary biologist and sociobiologist, Robert Trivers, whom she describes as "one of the most important biologists ever," known mostly only to other scientists. "The average person may not have heard of him, but his theories in the '70s profoundly shaped a plethora of scientific fields. He's a true boundary walker with bipolar disorder and an exceptionally colorful character."
The second film, in what may seem like a departure from Kucera's usual subject matter, but really isn't, looks at the history of the American West and how animals, both wild and domestic, shaped the region. As with all of her work, it addresses humans as part of nature; in this case, "issues that people are dealing with because they all have to fit into this managed landscape."
Aside from Hot Money, Kucera says most of her films are very philosophical and have the same thread running through them: understanding ourselves and our traits as an evolved species. "Becoming more aware of those does actually help us navigate times like this, but also have more compassion for people who might not have the same understanding. The more we share in a way that people can really hear and not [blame], the more people collectively will be aimed at doing the right thing."
Photos courtesy of Susan Kucera.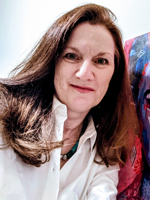 Rebecca Ponton has been a journalist for 25+ years and is also a petroleum landman. Her book, Breaking the GAS Ceiling: Women in the Offshore Oil and Gas Industry (Modern History Press), was released in May 2019. For more info, go to www.breakingthegasceiling.com.