While mounting scrutiny has plagued the oil and gas industry, companies continue to seek ways to earn a profit while reducing their carbon footprint. Although some have invested in alternative energy ventures, the complete removal from oil and gas remains unlikely as it provides more than just fuel sources. With petroleum products being intertwined in almost every aspect of our lives, some companies find themselves entrenched in the game of remaining faithful to the industry, but with a new and efficient methodology that allows for an oil and gas future that contributes to planet preservation.
Roger Simonson and his company, One Eye Industries, recognized an opportunity early on for cleaning crude oil and refined products, as well as natural gas. While technology already existed, One Eye Industries formed Black Powder Solutions and secured patents for large semi and fully automatic systems to remove black powder contamination from oil and gas pipelines. Black Powder Solutions has grown into a global leader in magnetic separation technology, helping energy industry majors reduce their carbon footprint and increase profits.
Black Powder Contaminant Makeup
Simonson, who serves as the CEO of One Eye Industries, defines black powder as a collection of iron compounds such as iron oxide and iron sulfide and is referenced as a rouge, black or brown dust. Additional materials released from formations and found in black powder include vanadium, silica, phosphorus and calcium. It forms due to corrosion and erosion of pipeline walls and storage reservoirs, and can be introduced into products when temperature and pressure changes occur.
"Black powder is found in transmission pipelines and piping systems in refineries, gas plants and chemical plants," says Simonson. "The sources of black powder originate from the formation during the drilling process and after production from the gathering lines into the pipeline systems."
Magnetic Technology
Black Powder Solutions' patented technology encompasses core technology radial magnetic fields capable of cleaning down to or below a one-micron particle size. The magnetic fields used refrain from impeding oil and gas flow as they operate at minimal differential pressure.
"This is very important as high differential pressures caused by basket screens and depth media filtration stress pumps and compressors, and consume high levels of energy to ensure flow values," says Simonson.
The magnetic separator elements deployed in Black Powder Solutions' housing include a high holding capacity and can be cleaned and returned to service. Because they can be introduced with minimal flow restrictions, pumps and compressors endure significantly reduced energy consumption. Additionally, cleaning cycles are typically increased to three to six times the traditional filter change out rate.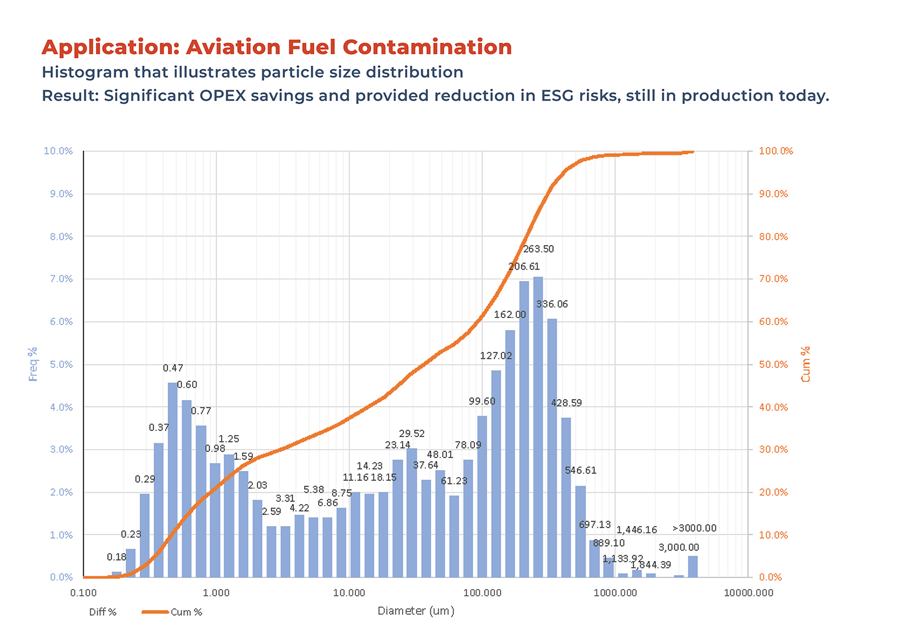 Traditional filters employed for black powder contamination collection create hazardous waste when managed by hand during the change out process. Black Powder Solutions' technology eliminates the need for human contact as the contaminants collect on the magnetic separator elements. The cleaning process is enacted by semi and fully automatic systems where a series of spray nozzles soak the elements with a potassium permanganate solution that neutralizes iron sulfide compounds. Pumps transport the contamination from the filter housing to a safe storage container for disposal.
"Black Powder Solutions' prime directive is to design and manufacture our magnetic separators," says Simonson.
Reducing the Carbon Footprint
Black powder particles take a destructive path in initiating a negative impact regarding the world's carbon footprint. With the race to reduce emissions and lessen negative effects, Black Powder Solutions' technology serves as the gateway in eliminating harmful emissions.
According to Simonson, black powder particles damage valves, meters and seals due to their abrasive makeup. This results in methane leakage, a primary contributor to the carbon footprint. Without adequate attention given to righting the wrongs of harmful emissions, the carbon footprint will continue to grow and result in increased damage to the planet. Black Powder Solutions' technology offers a solution to curtail carbon footprint growth.
"When natural gas fuel is contaminated with black powder, it will cause damage to the combustion engines," says Simonson. "The combustion process then becomes inefficient thereby reducing the energy output, and releases unspent gas into the atmosphere increasing greenhouse gas emissions."
Cleaning or ridding systems of black powder contamination from the gas reduces equipment damage and emissions and allows for a two-part combative method in lowering overall emissions. While limiting gas emissions helps to preserve the planet, reducing equipment damage offers the same outcome, as failure can result in catastrophic release.
Black Powder Solutions' technology not only drives a responsible solution to emissions control, but adds the additional benefit of increased profits. While reducing emissions aids in environmental protection, increasing equipment lifespan puts money back into the profit equation. Simonson reasons that clean gas reduces methane leakage opportunities and protects valves, seals, compressors and meters from the well location to the end user. Clean gas utilized as a fuel for power generation provides an efficient burn that yields a reduction in methane leakage and greenhouse gas buildup.
"Clean fuels provide multiple benefits by burning more efficiently and reducing emissions," says Simonson.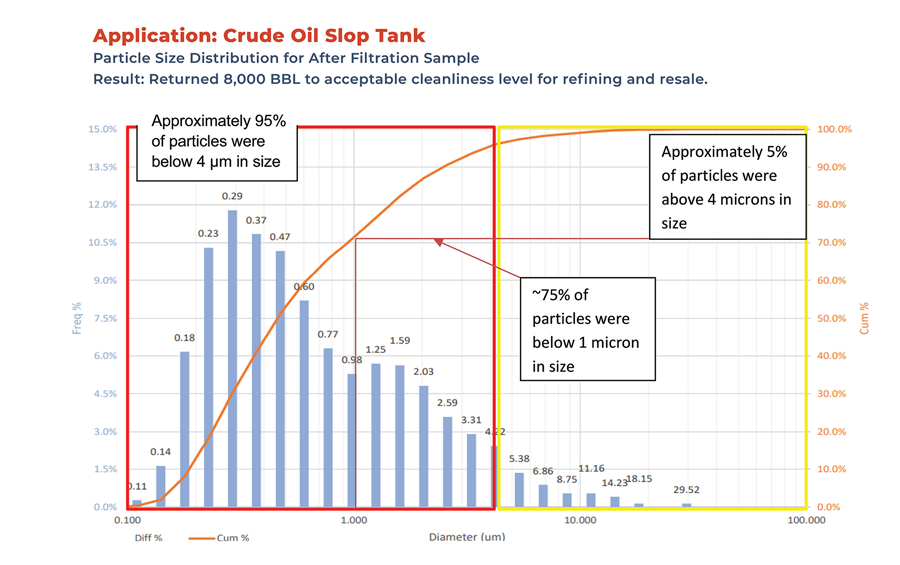 Black Powder Solutions offers an emission busting technology that does not perform exclusively in conjunction with natural gas pipelines. Crude oil and refined product pipelines also realize the benefits. With crude oil, the value begins at the gathering lines where the oil, water and gas are separated before being transported down the line. By removing black powder particles, separation systems can enjoy longer run times without having to be shut down for cleaning operations. The additional benefit is cleaner oil will be delivered to refineries.
"Clean feedstock into a refinery will reduce the operating energy costs, extend life and, more importantly, reduce emissions released when burned," says Simonson.
When the discussion of the oil and gas industry's carbon footprint contribution becomes a talking point, the more popular source tends to be identified as the flare. Visions of gas burning create an image of an ill-fated planetary future. The Black Powder Solutions' technology, however, possesses the ability to counteract those effects.
"Burning dirty flare gas reduces the burn efficiency and allows unspent gas to enter the atmosphere," says Simonson, who added that flare gas should be used for creating energy whenever possible.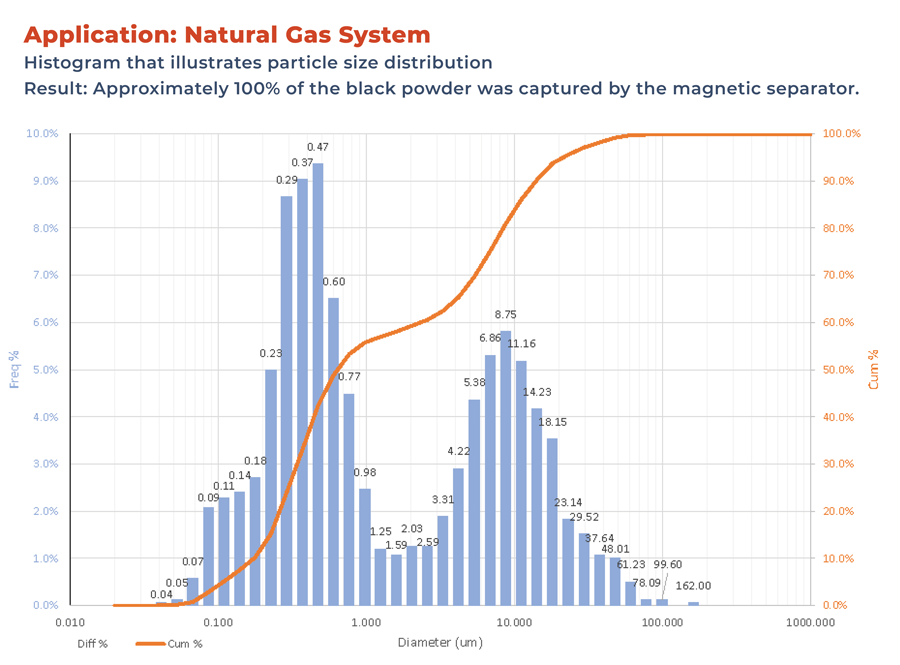 Future Contribution
According to Simonson, Black Powder Solutions finds itself in a unique position, ensuring success as a company, as well as contributing to the oil and gas industry reducing emissions. Through a series of case studies performed, Black Powder Solutions has made impressive strides in overcoming widespread opposition.
"The oil and gas industry is acknowledging our technology at an increasing rate every year," says Simonson. "We are overcoming the biggest challenge of change and are becoming the standard for many of the applications we employ our technology upon."
By partnering with Black Powder Solutions, oil and gas companies reap the rewards of cost savings, and further benefit from increased efficiency. Reducing energy output through efficiency enables an impactful reduction in the carbon footprint. The bonus of reducing actual emissions takes good environmental stewardship to the next level. By providing a path to increased profits and emissions control, Black Powder Solutions can offer the industry continual support as it evolves with the energy transition future.
"ESG and greenhouse gas emissions are becoming a serious concern of the oil and gas industry," says Simonson. "Black Powder Solutions is staged to offer its technology to be a part of the future solution of a clean energy world."
Headline photo: This picture is of the BPS filtration body with the magnetic separator after a two-hour run time. Photo courtesy of Black Powder Solutions.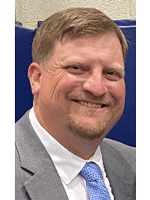 Nick Vaccaro is a freelance writer and photographer. In addition to providing technical writing services, he is an HSE consultant in the oil and gas industry with twelve years of experience. Vaccaro also contributes to SHALE Oil and Gas Business Magazine, American Oil and Gas Investor, Oil and Gas Investor, Energies Magazine and Louisiana Sportsman Magazine. He has a BA in photojournalism from Loyola University and resides in the New Orleans area. Vaccaro can be reached at 985-966-0957 or nav@vaccarogroupllc.com.