Many energy companies are actually technology companies – as shown by horizontal drilling, leveraging sensors to drive safer and more optimized operations, and capturing data to make real-time decisions. The digitization of the energy industry is further accelerated by the push to free cash flow, energy transition, low carbon and long-term sustainability.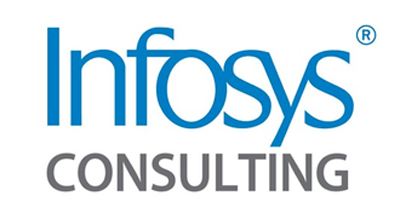 While U.S. consumption of petroleum products remains relatively flat, international demand is still growing and therefore supports U.S. exports of petroleum and other liquids, according to the U.S. Energy Information Administration's Narrative 2023 report. Given the dynamics of international trade affecting domestic production of natural gas, petroleum and other liquids, energy companies need to balance hydrocarbon and energy transition, and technology is playing a crucial role for these companies.
Emerging Technology Driving Business Value
It is common for energy companies to have a chief technology/digital officer (CTO/CDO) in their ranks, to ensure that new and emerging trends will be prioritized into the overall strategy, often in collaboration with the chief information officer (CIO) and the chief economist/strategist.
The CTO/CDO will have at her or his disposal a variety of emerging information technologies to use individually or in combination to magnify value, such as:
Artificial intelligence and machine learning – The use of algorithms for forecasting models and exception reporting can help better anticipate and align resources.

Data intelligence and analytics – The large amounts of data that energy companies have collected over many years can be leveraged to make better decisions going forward. For example, geospatial data can be used together with AI to find reservoirs easier. Another trend is the growth of the data marketplace where companies can think through how to provide easy access to their employees for one source of truth.

Robotics – Energy companies are leveraging industrial robots in hazardous environments for performance, maintenance inspections, etc.

Integration of IT and OT – In the past, IT and OT were siloed when refinery and rig systems were standalone. As data is integrated, we are seeing a convergence between the systems which introduces additional or heightened cyber security concerns.

Industrial internet of things (IIOT) – With more intelligence built into equipment and more connectivity, sharing of information is easier and can be leveraged across companies, helping to predict maintenance needs, productions, etc.

Virtual and augmented reality – Besides being incorporated as training equipment, companies are also discovering more ways to leverage VR/AR for knowledge sharing applications. For example, in remote operations where a more experienced person stationed at the central command control setting is coordinating and steering a more inexperienced person in the field.

5G, wireless and cloud network – The infrastructure conduit for transporting, storing and even pre-processing voluminous real-time data from sensors and IIOT at speed.

Digital twins and threads – Enabling autonomous operations, including simulations and predictions, in a manner which is less capital-intensive.
Energy companies require a solid foundation for rapid decision making, better understanding and analytics of their data, timely and accurate reporting, while leveraging new technologies to grow their business, reduce OPEX and improve safety. There has been an emergence of companywide transformations enabled by enterprise resource planning. Systems Applications and Products (SAP) is considered a major player in this space with its ecosystem partners, and seen as an enabler of the corporate backbone, fully embracing emerging technology for business operations and sparking innovations.
Pragmatic Approach is Required
In addition, energy companies need a pragmatic approach for their environmental and social performance outlook over the next five, 10 and 20 years. The core of this very complex problem is the need to balance hydrocarbon and low emissions, necessitating everyone to work on the solution together to address demand and supply dynamics, which are influenced by factors such as economic growth, geopolitical headwinds and security.
Companies will need to ramp up collaboration within the industry and across other stakeholders around:
Carbon tracking, trading and offsets

Carbon capture and sequestration

Hydrogen, blue and green

Emission reduction and efficiency

Wind, water and solar

EVs charging and retail (with the target to transform over time to no carbon solutions for fuel and electricity)
Advancing Sustainability Programs
Energy companies have been very transparent about their sustainability programs for a long time. For example, Chevron, BP and Shell regularly publish reports on their sustainability efforts to illustrate their commitment and progress. Beyond reporting, they have incentivized their organizations to build sustainability as well as diversity, equity and inclusion into their KPIs. Many energy companies are focusing on the entire carbon footprint all the way through scope 3 emissions.
The barriers to sustainability are multifold:
Existing older infrastructure that is costly to replace. For example, older refineries might not have any sensors on their equipment, so companies need to balance the benefits of emerging technologies versus the cost of implementation.

Regulation which might limit or hasten innovations.

Challenges attracting talent due to the less than favorable reputation of the traditionally hydrocarbon intensive industry. Energy companies need to show the public that they are part of the solution.

Access to funding (free cash flow) – financial institutions and investors are highly motivated by the green sentiment. This is exacerbated by:

Bad actors who give the industry a poor reputation.

Accidents which are detrimental to the environment and are heavily publicized.
Industry at a Crossroads
Given all these factors, the industry is at a crossroads where emerging technologies can play a big factor and innovation is happening very quickly. It also forces energy companies to sift through the hype of these emerging technologies and determine the solutions that work.
Energy companies should also consider collaborating in new ways with internal and external partners, many outside their own industry, like technology companies, their vendors and customers to create new solutions that will advance the balance that will ultimately be required.
An example of an innovative partnership is the Energy as a Service offering where Infosys and BP are leveraging each other's expertise to build a platform to manage energy efficiency in buildings and cities by using technology to drive efficiency as well as low carbon power, heating, cooling and mobility.
Other innovations to consider include:
New LNG infrastructure which is easier to build at a much lower price point and offers more flexibility in uncertain times. There are new terminals coming online in Europe to reduce the reliance on Russian gas. In South America, Asia and Africa, LNG terminals enable easier and dependable access to gas.

Developing interoperability as a digital identifier to track carbons across the value chain (e.g., Shell open footprint)

Creating innovation hubs which enable start-up for the energy industry (e.g., Haliburton Labs).
Ultimately, for any program to be successful, it is crucial for the organization to have the propensity to embrace change or, better yet, be proactive by taking the lead to fully capture the value of emerging technologies and innovations.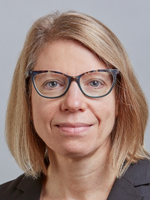 Michaela Greenan is an accomplished executive with 25-plus years of global consulting experience, successfully serving multinational clients across several industries, most notably chemicals and energy.
She is currently a partner at Infosys Consulting, where she leads the SAP Energy, Service and Resources team. Prior to this role, she was a partner in the PwC Energy practice, leading multiple practice areas, including energy technology and chemicals, downstream and midstream. She also served as a global account partner. Previously, Greenan was also a partner at Ernst & Young, in the firm's Energy and SAP practice, and a partner at IBM Global Business Services in the petroleum/chemicals practice.
As a passionate community and education advocate, Greenan sits on the Houston Grand Opera Board. For over 10 years, she has also been deeply involved with the World Affairs Council of Greater Houston, one of Houston's leading education-based nonprofits. She is a former chairperson and member of the executive committee.