Aura Cuellar is a woman of action. She speaks quickly – in a number of languages – and likes to act swiftly. She granted this interview just two weeks after being named Executive Vice President of Growth and Strategic Projects for LanzaTech, the carbon recycling technology company whose goal is to accelerate the transition to a circular carbon economy. Like others, she has come from the legacy side of energy, capping off a 24-year career with Shell as its Vice President Energy Transition, overseeing an annual capital projects portfolio of $500 million. During her tenure there, she advanced across various global senior executive roles including Head of Projects and Turnarounds in The Netherlands. In the words of LanzaTech CEO Jennifer Holmgren, "We have found the right leader in Aura and the right [financial] partner in Brookfield Renewables. Together, we can… start solving our carbon emissions problem today. This is what the world needs us to do."
Colombian-born Cuellar came to the United States to study, earning a Bachelor of Science in Environmental and Civil Engineering from Seattle University ('99), and then an MBA from Western Washington University ('02). She later completed programs through INSEAD and Harvard Business School.
Very early in her college career, Cuellar worked for an environmental consulting company during the school year and for Shell in the summers. Even then, she says, "I saw the opportunity to create impact at scale – and that has stayed with me [throughout] my career." Despite having other opportunities, upon graduating, she joined Shell full time and went to work as an environmental engineer at its Puget Sound Refinery in Washington State. She recognized the company "as a place where you could grow as an individual, as a leader, but at the same time have an impact that really mattered for the world."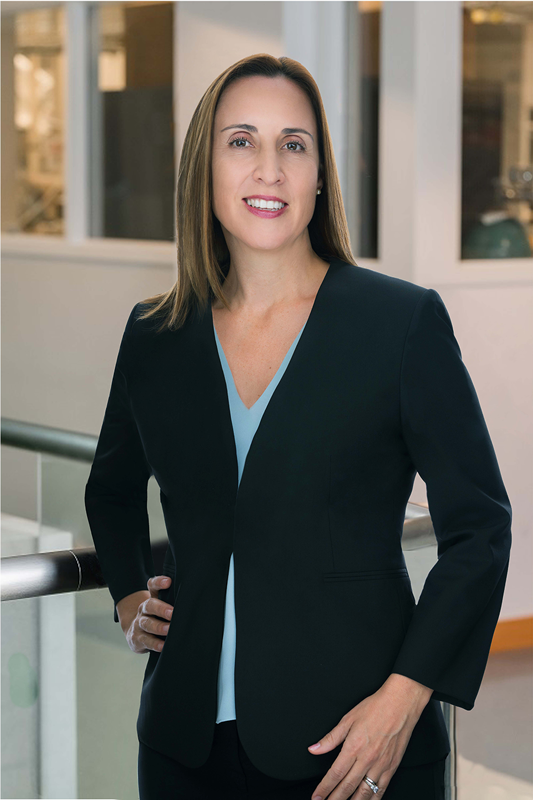 Lasting Impact
Not surprisingly, Cuellar says she "very quickly progressed" to projects, operations and commercial roles all over the world, with her assignments taking her across the globe to Europe, Africa, Asia, South America and numerous locations in the U.S., giving her the opportunity to strengthen and develop skill sets outside of engineering that would later make her such an attractive hire to LanzaTech. "[These skills] are applicable, quite frankly, to any place in the energy industry, starting with people and leadership skills." Specifically, she is referring to the ability to bring people together and develop high performance teams that can achieve measurable results that will create impact.
Having spent her career on the downstream side, working in industrial plants much of the time, Cuellar had the opportunity to personally witness the impact the company had on communities, such as job creation, and the products it produced and sold, which were intended to improve people's lives. "For me, all of that has [a] very large meaning."
Citizen of the World
When Cuellar lives somewhere outside of her home country, she takes pride in not just being a visitor, but truly embedding herself, learning the culture and the language, and fulfilling her need to connect with the local society. As a result, she says her biggest takeaway in the framework of the energy transition is, "The solutions that the world needs are hyperlocal," taking into consideration the natural resources that are available, economic conditions, and external factors that impact the local community.
Despite individual circumstances, Cuellar points to the fact that technology that is deployable can be leveraged across the world. She urges companies and leaders to be mindful when talking about matters like policy, infrastructure or solutions for decarbonization, emphasizing the importance of asking how the global elements of development, such as technology, can be applied to a local setting in a way that makes it effective.
Cuellar is clear that when she says "local," that doesn't mean thinking in a bubble, but refers instead to catering to local needs and being aware of where a specific location is in the journey, while also having a global connection. "I always love to say, I like to operate on the ground – [right] here, right now – and at the same time be extremely strategic and onboard that larger vision to the local level."
When asked about the pivotal moment when she experienced her own personal transition, leaving Shell after 24 years to take up her role with LanzaTech, Cuellar sums it up in one word: inspiration. "That captures it all," she says. The prospect of simultaneously bringing new projects to life and accelerating the energy transition through profitable decarbonization is exhilarating to Cuellar. Additionally, she is inspired by what CEO Jennifer Holmgren – a fellow Colombian, she points out – has accomplished in the dozen or so years she has been at the helm of the company, which began as a New Zealand startup. (In 2014, LanzaTech moved its headquarters to the U.S.)
Founded by biologists in 2005, the idea for the company was a reaction to the need to find sustainable pathways to fuels. The founders of the company had been working for a biomass-to-fuels company that went bankrupt because, ultimately, the technology didn't work. Brainstorming for a better feedstock that was available, low cost and point sourced, they realized there is a ubiquitous source – pollution. Capitalizing on their area of expertise, they looked deep into how biology could help unlock the potential carbon in pollution. If pollution or waste gases could be harnessed, they believed it could be transformative. Taking their redundancy money, LanzaTech was born.
Scaling the Technology
Cuellar is quick to clarify that leaving Shell and moving to LanzaTech were not related events – "They're separate decisions. But what really got my attention was what Jennifer said to me. 'We want to show a new business model where we scale up technology – cleantech specifically – in a profitable way,' so that's what moved me the most. I [thought], 'I want to be part of that,' and I want to use all my of business skill sets to be able to grow rapidly and scale technology."
Freya Burton, LanzaTech's chief sustainability officer, who is sitting in on the interview, reiterates that Cuellar's background and expertise will enable the company to accelerate its growth. As she explains, in 2022, LanzaTech developed a partnership with Brookfield Global Transition Fund (BGTF), the largest private fund in the world focused on the energy transition.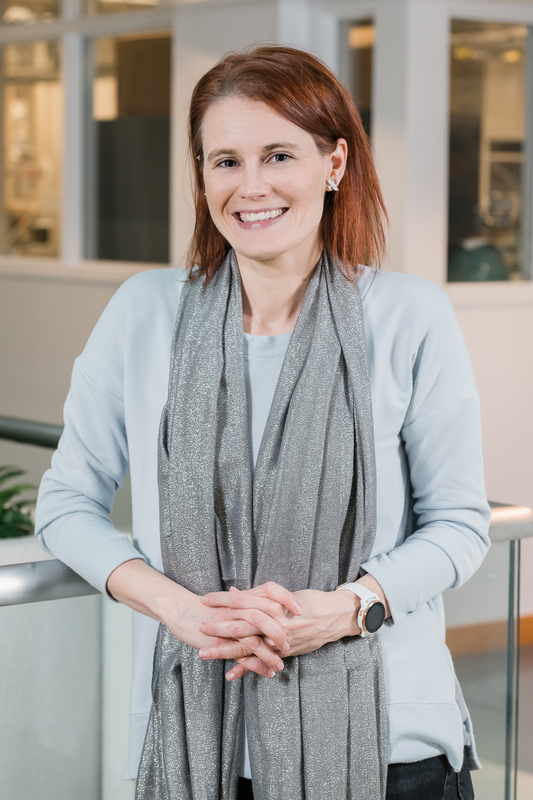 "LanzaTech CEO Jennifer Holmgren worked with the BGTF team, and Brookfield will be LanzaTech's preferred capital partner for project opportunities in Europe and North America. Following initial investments totaling $500 million, Brookfield could commit to making an additional $500 million available for investments in the strategic partnership if sufficient projects are available at the agreed milestones."
"This is a significant fund that can be deployed based on our technology," Burton says. "We see this as enabling what we call distributed growth. We need to accelerate deployment of capital and build plants and that is what Aura's specialty is."
Cuellar says, "My job, at the core, is to help us grow at a scale and be able to build as many plants as we can to be able to capture carbon, recycle it, and take the pollution out of the earth."
Carbon – From Liability to Opportunity
"Carbon is not the bad guy," Burton emphasizes. "We all need carbon. We just need to think about where our carbons come from." She poses the question as to whether that should be what the company calls "linear carbon" that is extracted and emitted or circular carbon that is recycled and reused, keeping virgin fossil carbon underground? "We offer people a choice. Our ethos is that there's enough carbon already above the ground," that can be utilized.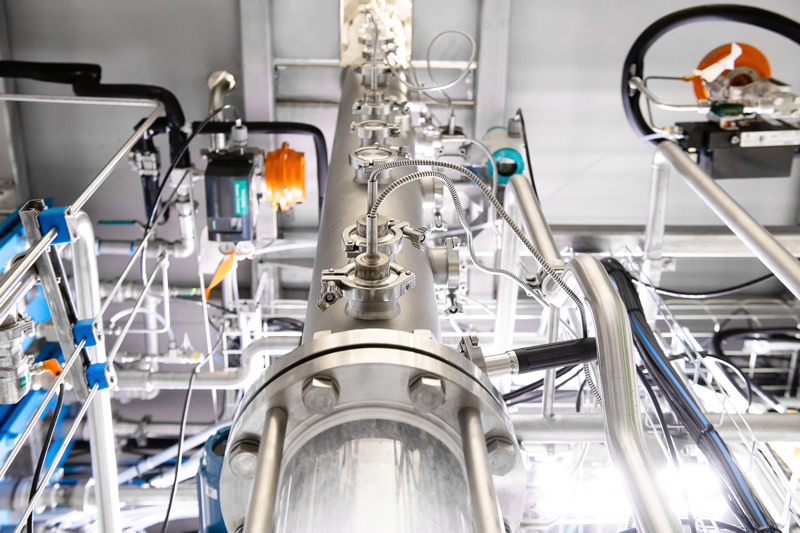 A prime example of the industries the company is seeking to form partnerships with is municipal solid waste, which typically is either discarded into landfills or incinerated, creating more pollution and releasing carbon into the atmosphere, when instead it could be recycled and reused. "We've shown it's possible," Burton says, "and that's really exciting because carbon no longer has to be a liability. It goes from liability to opportunity."
In what Burton calls, "This completely new industrial symbiosis," LanzaTech is working with industries as diverse as cosmetics and beauty manufacturers to steel producers. Its partners include companies like L'Oreal and Unilever, and luxury brands like Gucci, which falls under the Coty umbrella of companies, as well as energy companies TotalEnergies and Indian Oil Corporation. As of 2021, LanzaTech had been granted over 1,000 patents.
Equity as a Core Value
In order to recycle the pollution already in the atmosphere, and make it into products that people use in their everyday lives, the company's goal is to build assets in various parts of the world adjacent to existing facilities.
The company already has plants operating in China and India, where there is a lot of interest from heavy industry. Burton says, "[These are] large countries that are making a lot of effort in trying to bend their carbon curve."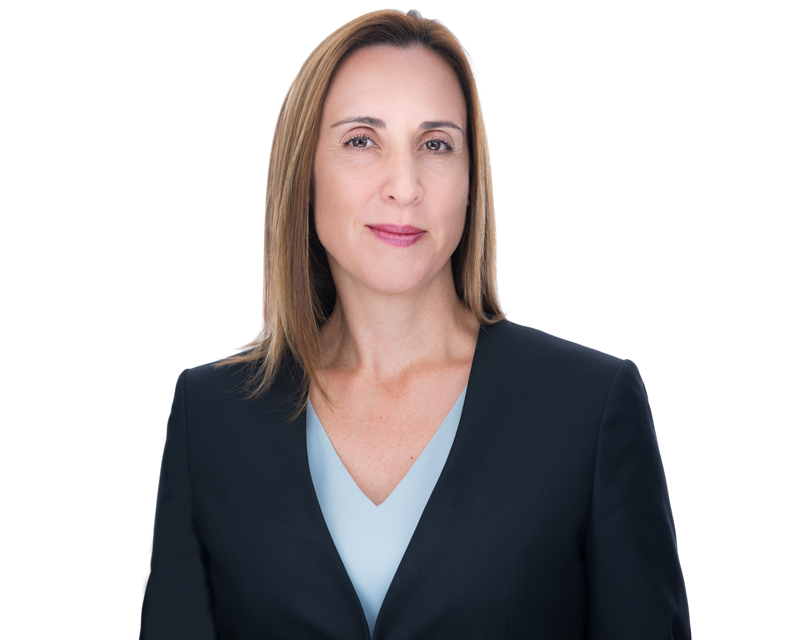 According to a 2021 Climate Change article, China and India rank first and third, respectively, among the top 10 biggest carbon polluters in the world (with the U.S. second). In addition to generating a high percentage of the world's pollution, those heavily populated countries also manufacture large amounts of steel – an industry that is a natural market for LanzaTech and one of its biggest success stories to date.
The steel industry is undergoing its own transition away from using old processes, like coking coal as a reducing agent. Until different technologies are employed to manufacture steel, the industry can use LanzaTech on its carbon emissions. Even when other technologies, like hydrogen or electric arc furnaces, are in widespread use, those approaches will still emit carbon and the industry can continue to use LanzaTech, which evolves as the steel industry transitions to its own net zero future.
"My contribution to LanzaTech is helping us grow exponentially," Cuellar says. "That means building as many plants as we can that allow us to recycle the carbon and make it into those products that everybody can use every day. An important part that is worth mentioning is, while we're building an asset, [we're doing it] in such a way that we're connecting with the local community, providing jobs and making sure that equity is at the core of what we do – that matters to us."
---
LanzaTech Timeline Highlights
2023
LanzaTech and Plastipak partner to produce world's first PET resin made from waste carbon.
ADNOC and LanzaTech enter a strategic partnership to explore biotechnology solutions for lower carbon fuels and chemicals.
Plans announced for Wales' first sustainable aviation fuel production in Port Talbot.
H&M Move partners with LanzaTech to launch capsule collection using captured carbon emissions.
Coty launches the world's first globally distributed fragrance made with 100 percent carbon emissions-derived alcohol from LanzaTech's process.
LanzaTech demonstrates leadership in supporting a circular bioeconomy with RSB Certification.
LanzaTech Global, Inc., begins trading on the Nasdaq Stock Exchange (Nasdaq: LNZA).
AMCI Acquisition Corp. II and LanzaTech establish the first public carbon capture and transformation company.
2022
Inauguration of ArcelorMittal Steelanol flagship facility, the first European facility to use LanzaTech's process to capture and transform carbon emissions.
Third commercial plant comes online in China.
Waste to ethanol plant with Sekisui in Japan starts up.
Brookfield Renewable commits up to $500 million to build new commercial facilities with LanzaTech's process, with potential for up to an additional $500 million commitment.
On presents the first ever shoe made from carbon emissions in partnership with LanzaTech, Borealis and Technip Energies.
2021
Second commercial plant comes online in China.
Unilever detergents made with CarbonSmart™ ethanol on sale in Germany, China and South Africa.
Coty partnership announces to use CarbonSmart™ ethanol in most fragrance production from 2023.
First ZARA collection launched using polyester fabric produced from CarbonSmart™ ethanol.
 2020
Partnership with L'Oreal and TotalEnergies to make polyethylene for packaging.
LanzaJet is founded to accelerate the commercialization of sustainable aviation fuel technology.
2019
ANA's latest jet delivered from Boeing using a blend of drop-in jet fuel produced from steel mill emissions.
2018
First commercial scale utility facility begins operations in China converting steel mill emissions into ethanol.
Virgin Atlantic uses sustainable aviation fuel (SAF) made by LanzaTech on a commercial flight from Orlando, Florida, to London Gatwick, using a blend of drop-in jet fuel produced from steel mill emissions.
 2017
Indian Oil Corp. Ltd. announces statement of intent with LanzaTech to construct the world's first refinery gas-to-ethanol plant.
1,500 gallons of jet fuel has been produced from "Lanzanol" ethanol.
2016
LanzaTech is awarded $4 million from the DOE for low-carbon jet and diesel demonstration facility.
ArcelorMittal, LanzaTech and Primetals Technologies announce partnership to construct breakthrough €87m euro facility in Belgium.
2015 
Team wins EPA Presidential Green Chemistry Award.
2014 
New Zealand Super Fund invests in LanzaTech. HQ and lab facilities are moved from Auckland, NZ, to Skokie, Illinois, in the U.S.. Mitsu leads investment in LanzaTech's $60M Series D round.
Source: LanzaTech. For a complete timeline, go to www.lanazatech.com.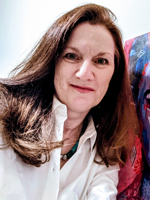 Rebecca Ponton has been a journalist for 25+ years and is also a petroleum landman. Her book, Breaking the GAS Ceiling: Women in the Offshore Oil and Gas Industry (Modern History Press), was released in May 2019. For more info, go to www.breakingthegasceiling.com.