As the climate crisis continues and many look for more sustainable solutions to improve their environmental footprints, what is our society doing about repurposing and utilizing our current resources to create tangible change?
With over 2,600 municipal solid waste facilities across the United States, landfills are a prominent source of landfill gas, which is both a natural byproduct of waste decomposition and includes potent greenhouse gases containing methane. Instead of escaping into the air, landfill gas can be captured, converted and used as a significant renewable energy resource, limiting hazards associated with its emissions such as smog, odors and climate change. End uses for renewable energy created from landfill gas include electricity generation, industrial heat applications and vehicle fuel. So, how do we make landfill gas to energy part of the mainstream conversation when it comes to transitioning societal thinking toward more sustainable energy solutions?
Archaea Energy (Archaea) (NYSE: LFG), one of the United States' largest renewable gas producers, is doing just that by capitalizing on the potential of landfills as long-term energy resources and has a team with extensive biogas processing experience. So much so, that our experts helped develop, construct and operate key gas processing systems utilized in the majority of the country's renewable natural gas (RNG) facilities in operation today.
Archaea has 12 operating RNG facilities and 19 landfill gas to electric (LFGTE) facilities across 18 states. It has only been a year since our business combination with Rice Acquisition Corp and Aria Energy LLC was announced. The time since then has been transformational for our company, as we have already cemented our long-term runway for growth and made strides toward our goal of becoming the landfill gas to RNG developer of choice for long-term partners.
Since the business combination announcement, we signed multiple significant long-term RNG sales contracts with high-quality counterparties, completed the largest RNG facility in the United States in just under two years, and began to see positive results from our asset optimization and project development programs. We achieved these milestones while almost tripling our backlog of high-quality RNG development projects, which will both benefit Archaea and its stakeholders, and increase our ability to provide environmental benefits.
How Do We Do It?
Our operations capture naturally occurring waste emissions and repurpose them into renewable energy, supporting a more circular, sustainable economy, which is ultimately our goal. Our RNG facilities provide environmental benefits by reducing greenhouse gas emissions, including reducing certain air pollutants by up to 90 percent, and by displacing fossil fuels in end uses, including power or thermal generation and transportation fuel.
As a low-carbon fuel, RNG displaces a meaningful amount of greenhouse gas emissions and is increasingly being recognized as a near-term opportunity to lower the carbon footprint of existing energy infrastructure. Decarbonization efforts are expected to increase demand for RNG, and landfill gas provides greater scale and predictability than other sources for reliable, non-intermittent renewable energy production.
Making RNG Projects Happen on an Even Bigger Scale
As part of our effort to make a significant impact on greenhouse gas reduction, Archaea has been on a mission since its inception to capture as many economically attractive RNG development opportunities as possible, and we have achieved success in this arena, adding over 60 total projects to its backlog in the last 12 months.
In early May 2022, Archaea achieved a transformational addition to its project development backlog when our company entered into a joint venture, Lightning Renewables, LLC, with Republic Services, Inc. (Republic), a leader in the environmental services industry, to jointly invest approximately $1.1 billion to develop 39 RNG facilities at landfill locations owned or operated by Republic across the United States. The partnership, which is the country's largest RNG portfolio build-out to date, will convert landfill gas into pipeline-quality RNG that can be used for a variety of applications to displace gas from fossil fuels.
Archaea expects to contribute approximately $780 million to the joint venture and will hold a 60 percent ownership interest. The development projects within Lightning Renewables are located at high quality landfill sites with strong potential for growth in landfill gas flows, and therefore higher RNG production potential. Archaea will develop, engineer, construct and operate the RNG facilities. Development and construction of RNG facilities within this joint venture are expected to begin in 2022, with completion and commissioning of the projects planned through 2027. We expect to develop these facilities at a capital expenditure to EBITDA multiple of approximately 4.5X.
In fact, the Lightning Renewables joint venture almost doubled the number of projects in our development backlog. We expect the joint venture to grow through the addition of new development projects over time. Additional growth potential is possible through landfill wellfield optimization initiatives, carbon intensity reduction initiatives, and low-carbon hydrogen projects.
Our partnership with Republic highlights our ability to win greenfield development projects and make long-term, value-oriented capital investments with a meaningful expected sustainability impact for future generations. We expect the Lightning Renewables joint venture to be a key component toward achieving its mission of building an unparalleled renewable energy platform with best-in-class environmental stewardship.
The landmark Lightning Renewables joint venture is not the only notable recent win for Archaea. In late April 2022, we announced an agreement to acquire NextGen Power Holdings LLC and its subsidiaries (INGENCO) for $215 million in cash, subject to customary closing adjustments. The acquisition, which is expected to close in early third quarter 2022, will add 14 LFGTE plants to our asset platform. We expect to build RNG plants on 11 INGENCO sites over time at locations with strong potential for growth in landfill gas flows. We expect to develop these facilities at an all-in capital expenditure to EBITDA multiple of approximately 6X, including acquisition and RNG development costs. The acquisition will also bring approximately 70 employees, who will add valuable expertise to our highly skilled and experienced team.
The INGENCO acquisition highlights Archaea's ability to acquire electricity generation assets at scale and at attractive multiples. We see benefits and potential operating leverage to having RNG plants located on sites with existing electricity production assets. Electric sites are expected to generally have flexibility on the timing of RNG project development, which enables us to better optimize our total project development backlog. Additionally, we have the potential to produce our own power for future RNG plants using the existing electricity infrastructure, providing security of supply and potential cost savings compared to buying electricity off the grid.
Including the Lightning Renewables and INGENCO transactions, Archaea has added over 50 projects to its development backlog year to date, and our total development backlog includes almost 90 projects. Together, the transactions will increase Archaea's expected long-term annual earnings power by 50 percent to approximately $600 million in estimated annual Adjusted EBITDA and increase expected production to approximately 50 million MMBtu of RNG annually once all projects are completed. These are dramatic increases as compared to the company's 2021 pro forma Adjusted EBITDA of $76 million and pro forma RNG production of 5.7 million MMBtu.
The Future of Sustainable Energy Solutions
Archaea's high-quality project development backlog includes many sites with potential for increased landfill gas flows, and gas rights to enable RNG production well into the future. With an average remaining life of 32.5 years across gas rights agreements, we have a true line of sight to providing multi-decade environmental solutions for its partners and value for its stakeholders.
Overall, we are committed to executing on our long-term development and growth strategy and becoming both a leading RNG developer and long-term partner to landfill owners and a premier supplier of RNG to creditworthy counterparties seeking reliable, affordable decarbonization solutions. With all of the opportunities we now have in-hand, our work has the ability to make real change toward more sustainable energy solutions.
Headline photo courtesy of Archaea. SWACO RNG facility in Ohio.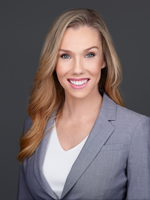 Megan Light is vice president of Investor and Community Relations at Archaea Energy Inc. She leads interactions with the investment community and research analysts, as well as the company's community relations function. Light has over 15 years of experience in the energy industry and, prior to joining Archaea Energy, served as Director of Investor Relations at Cheniere Energy, Inc., a natural gas liquefaction company. She also has prior experience in finance and investor relations roles across the upstream and services sectors of the energy industry. Light is a licensed Certified Public Accountant in the State of Texas and received a Master of Professional Accountancy and a Bachelor of Business Administration in Accounting from The University of Texas at Austin.