Every great idea is met with challenges and sometimes limitations. The energy sector has long inspired innovation leading to potential industry solutions with some failing to launch due to various impediments. With alternative energy expanding and strengthening its footprint, its growth faces potential stress from supply chain shortages. Although the clean energy sector has been propped up to succeed through governmental support and a growing acceptance of being environmentally responsible, supply chain constraints continue to plague industry progress.
While interest in solar energy strengthens and its potential power output continues to be called upon as a clean energy solution, measures are being taken to surpass any impacts that could negatively impact its realistic contribution to the clean energy movement. 3SUN USA identified a countermeasure strategy to help keep solar power a growing force and available with less restraint.
Instead of relying on an undependable supply chain in its existing capacity, 3SUN will levy its own positive impact by developing a domestic supply chain that reduces the risks of regulation impacts and logistic disruptions by constructing a domestic manufacturing facility making solar components more readily available. Long lead times and overseas red tape will soon be nightmares of the past.
"3SUN USA is advancing the next frontier of American photovoltaic (PV) manufacturing by bringing its CORE-H heterojunction technology (HJT) to the United States," says Giovanni Bertolino, head of 3SUN USA. "We're set to become one of the largest solar panel manufacturing facilities in the United States, with the potential to scale to 6GW of PV modules and cells produced annually."
According to Bertolino, who has almost two decades of energy market expertise, 3SUN's gigafactory in Catalina, Italy, serves as the inspiration in driving domestic clean energy production. With his extensive background and having served as the head of e-Mobility in Enel North America's smart charging infrastructure business, fortifying a new domestic solar supply chain should become a reality and intensify the solar industry market.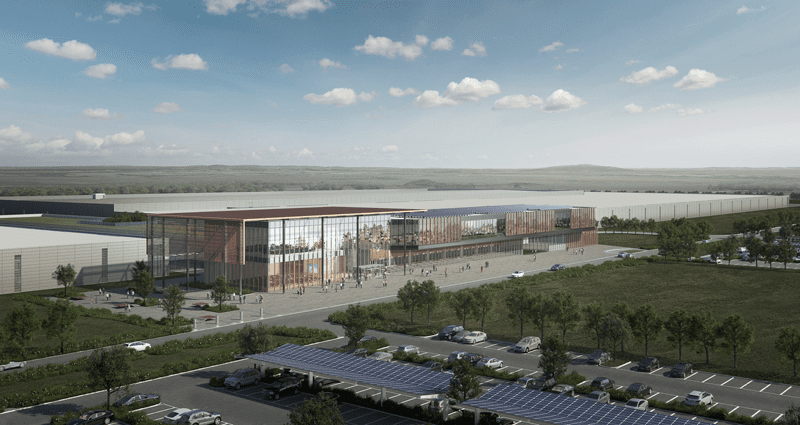 New Facility Brings Opportunity
3SUN selected Inola, Oklahoma, to be the home to its new manufacturing facility. Located 25 miles east of Tulsa, the facility will initiate production of those high performance HJT solar cells and modules at partial capacity in the beginning of 2025. By the following year, a three GW capacity expectation will be instituted.
According to Bertolino, the manufacturing facility is revolutionary as it is part of an elite group to be the among the first to produce solar cells in the United States. Overseas delays and shortages of supplies, aggravated by an increase in demand, are expected to decrease. This improvement will prove significant in boosting availability of a critical solar component.
"Solar cells are the fundamental building blocks of PV modules and will incorporate a high-performance bifacial HJT," says Bertolino.
Bertolino points to the importance of the double-sided HJT and its ability to secure higher than average energy production, equating to 15 to 20 percent more electricity than the conventional single-sided panels. Not only do they offer a 24.6 percent cell efficiency, but the lower degradation ensures an increased life span of the modules.
"The factory is expected to reach a three GW annual capacity in 2025, or the production of around five million panels each year, with the possibility of a future expansion to six GW," says Bertolino.
Enabling a New Supply Chain
According to the American Clean Power Association, only seven GW of solar module production capacity exists in the United States. Bertolino expresses concern as the country's solar growth forecast expects an annual installation rate of 60 GW by 2030.
"In the short term, the U.S. is experiencing a supply-constrained market, changes in regulation, and logistics disruptions that have created an urgent need to onshore solar manufacturing and scale the domestic supply chain," says Bertolino.
With its new facility in Oklahoma, 3SUN will become an early mover and large player in the supply chain by increasing reliability and resilience with its product. By building its product on American soil, availability will increase. Bertolino expects 3SUN's domestic facility to enact serious change. With its plan to become one of the largest solar PV manufacturing facilities in the U.S., he says new opportunities in panel production will rise and job creation will increase.
Last year, the Biden administration passed the Inflation Reduction Act (IRA) and while it addressed a plethora of issues, it does in part promote growth in the alternative energy sector with incentives and tax credits. Although 3SUN's domestic facility was already in the planning phase when the IRA was drafted into law, Bertolino indicates the IRA did have an influence.
"The law was a pivotal factor in our decision to double the potential capacity of the facility from three GW per year to six GW per year," says Bertolino. "In general, the IRA was a major step to incentivize more players in the solar space to enter the U.S. market but, as manufacturing efforts are ramping up, we also need those at every stage of the supply chain, like raw material suppliers and logistics companies, to do the same if we want to maximize the full potential of solar energy production."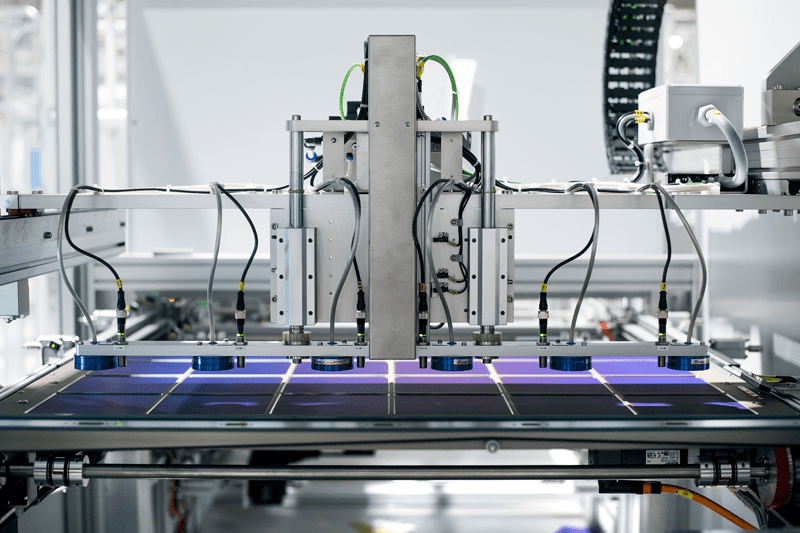 Current State and Future Demand
According to the U.S. Energy Information Administration (EIA), solar accounted for 3.4 percent of the total domestic renewable energy mix and 4.5 percent globally. Additionally, it noted that renewable energy growth earlier this summer was on track to surpass global deployment records. These expectations support the need for a robust supply chain. As demand grows, the need to meet it will rely heavily on a supply chain that can deliver. Producing essential components on U.S. soil can help make this a reality.
"Stable, secure and low-cost energy needs must result from domestic generation rather than a dependence on globally traded commodities," says Bertolino. "To do this, we need a supply chain that prioritizes local production and renewable resources, much like 3SUN USA's approach."
Bertolino added that, as a nation, the U.S. must prop up the solar supply chain to avoid uncontrollable measures in order to reduce vulnerability to fluctuations in the international energy market and supply disruptions. Avoiding these pitfalls greatly influences an affordable energy supply.
While the energy industry includes a combination of alternative energy sources, along with oil and gas, major differences exist, yet certain similarities are undeniable. No matter the source, whether its solar, wind or fossil fuel production, all subscribe to the same recipe for success. All rely on cost management to drive profits. Down time and inflated product costs threaten bottom line profits and, in the case of solar energy, a supply chain pitted with issues represents a daily threat.
As the demand for solar power heightens, supply chain problems threaten its growth. Much like a company manufacturing a product and keeping all aspects of its production in-house, a domestic solar supply chain offers the same potential results. By establishing a domestic supply chain, U.S. solar possesses the opportunity to shield itself from forces that threaten the global supply chain. Long distance travel, additional taxes, and other factors, like shortages in response to a larger audience, can all be avoided when 3SUN's facility goes online to provide American-made solar components and help catalyze the energy transition on domestic soil.
"Photovoltaics represent one of the key technologies for the energy transition process," says Bertolino, "[and are] destined to become the fastest growing renewable energy source."
Headline Photo: With high expectations driving the new domestic supply chain, 3SUN captures the very spirit with a patriotic solar panel design. Photos courtesy of 3SUN.
Nick Vaccaro is a freelance writer and photographer. In addition to providing technical writing services, he is an HSE consultant in the oil and gas industry with twelve years of experience. Vaccaro also contributes to SHALE Oil and Gas Business Magazine, American Oil and Gas Investor, Oil and Gas Investor, Energies Magazine and Louisiana Sportsman Magazine. He has a BA in photojournalism from Loyola University and resides in the New Orleans area. Vaccaro can be reached at 985-966-0957 or nav@vaccarogroupllc.com.